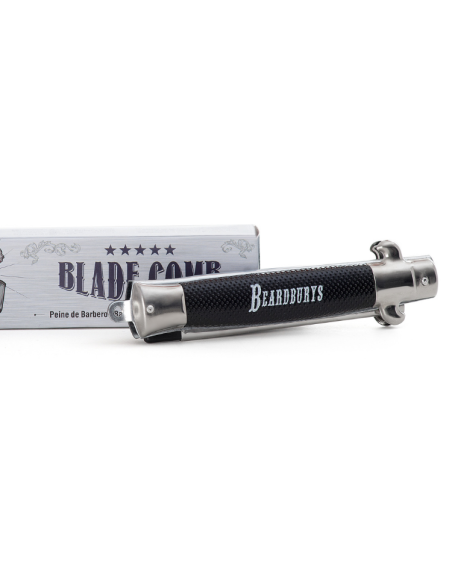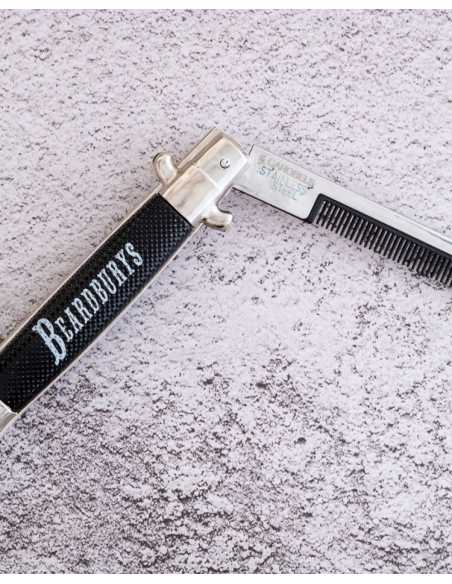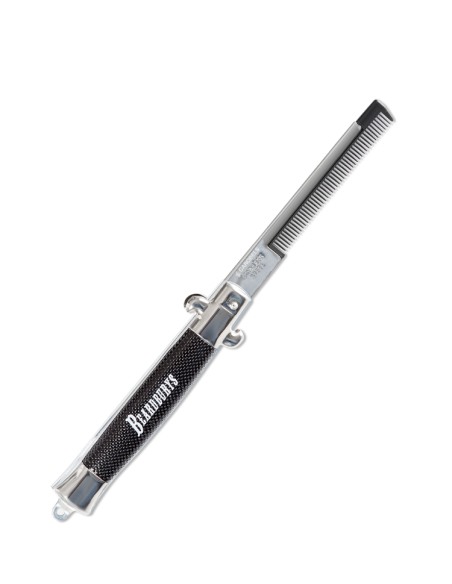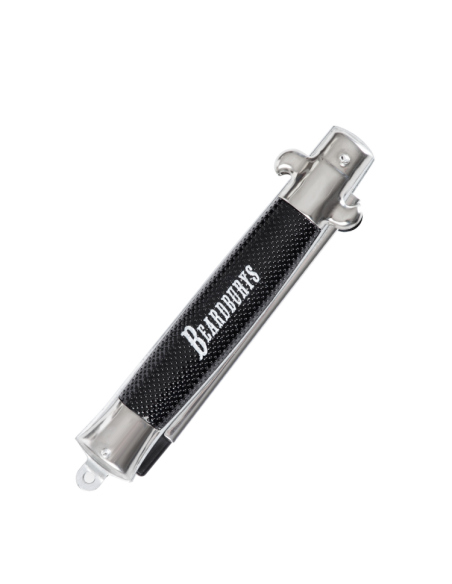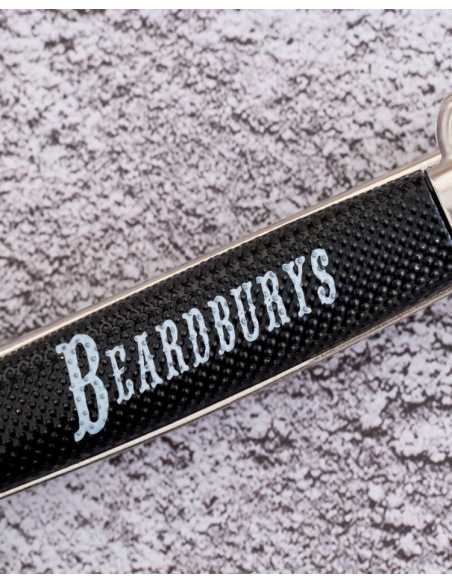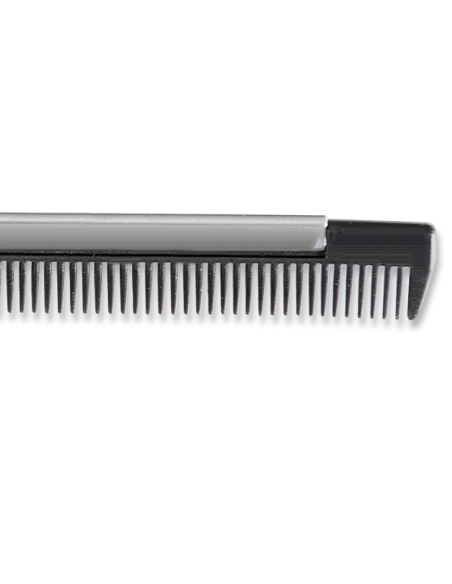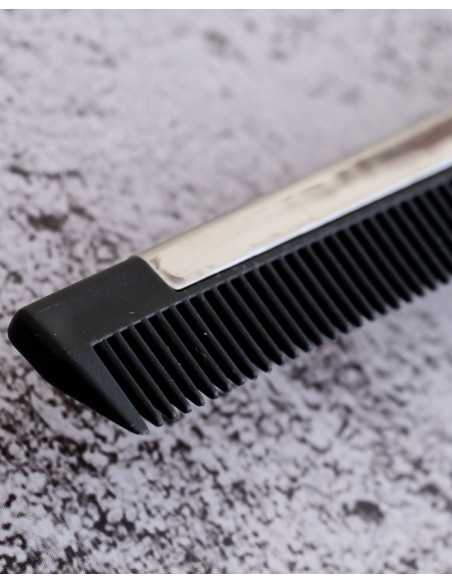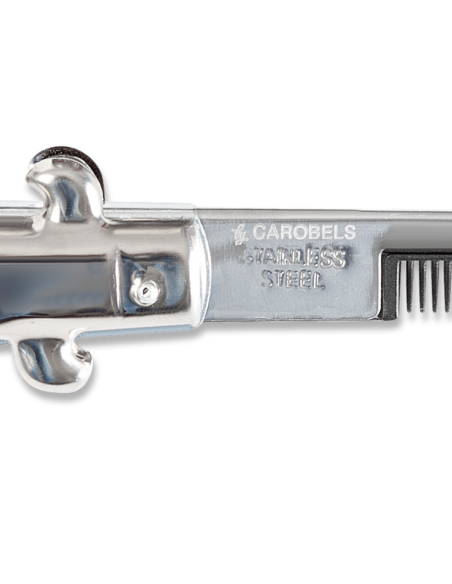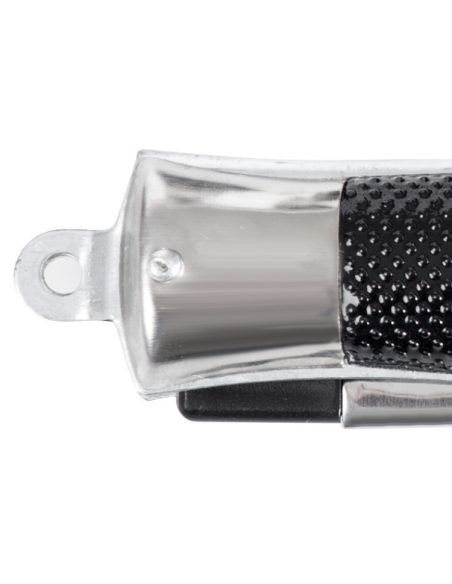 Create the most daring hairstyles with this original vintage style barber's comb with Swiss blade design. Automatic opening and position lock.
The result of a well-groomed beard depends to a great extent on the way and the care with which it is combed. It is therefore important to take the following steps into account:
First run your hands through your beard to untangle knots and avoid pulling later.
Slide the comb through the beard from top to bottom and from the outside to the inside, so you can tame the beard to give it the desired shape.
Comb the beard smoothly, without tugging and with quick strokes to avoid hair breakage.
Slide down small button to unlock.
Caution: do not open near to face.
For a complete beard and mustache care, we recommend that you also use other products from the Beardburys line, such as:
One of the most essential things to take care of your beard and mustache is to clean it properly. It is important to keep in mind that every beard is different and that the thicker it is, the more care it will need.
The frequency with which the beard hair should be washed with shampoo or suitable products is twice a week. The rest of the days you can clean it with water only.
The use of a specific beard shampoo helps to take care of the facial hair, which is more exposed to dirt and bad odors.
Beardburys beard shampoo also moisturizes and protects the skin under the beard.
Remember that one of the causes of a dull, itchy and dandruff-prone beard is often the misuse of grooming products, which is why hair shampoos and shower gels should not be used to clean the beard.
Customers who bought this product also bought: