The most naughty products on the market
BEARDBURYS & GAS MONKEY GARAGE
Why Beardburys & Gas Monkey Garage?
Because we are masculine brands with a daring, adventurous and nonconformist charge. We are energetic but classy. 
If Gas Monkey transforms classic cars in an exquisite way, in Beardburys we bet for the genuine and seductive look, from the most absolute care to their beards and hair.
We are both committed to respect for classic elegance, adapted to the present.
We talk about living intensely, we are nonconformists and we always go one step further.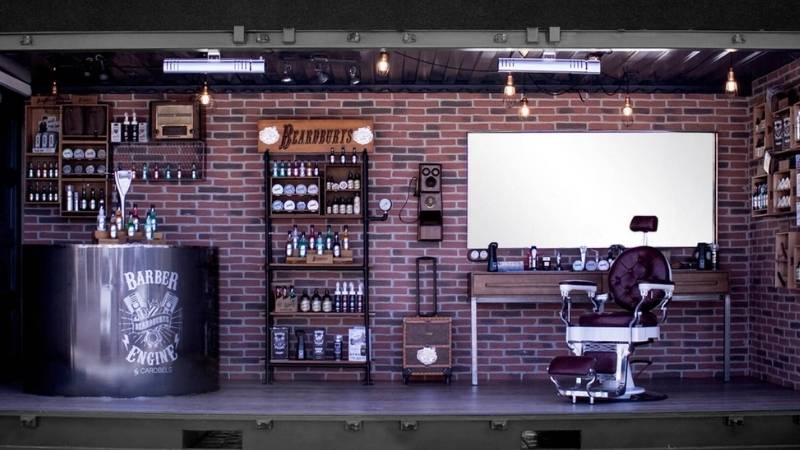 - Beardburys, much more than a brand, is a lifestyle and was born with the idea of revolutionizing the world of traditional male cosmetics, with a daring, innovative and nonconformist character. 
- We were born in León five years ago, we have conquered all of Spain and now we are present in more than 30 countries and what we have left... wait for it!
- We are the most naughty male grooming brand in the professional market, daring, sexy, and alternative... but above all genuine, in other words, natural and authentic as life itself. 
"El futuro pertenece a aquéllos que creen en la belleza de sus sueños".
Manuel Cabero fue uno de esos jóvenes emprendedores, de espíritu audaz y personalidad ambiciosa, que se negó a ser lo que la cuna le obligaba a ser. Con tal sólo 17 años y nada más que una maleta cargada de sueños, emigró a Barcelona para forjarse un futuro mejor y cumplir sus ilusiones. En sus comienzos desarrolló multitud de tareas y funciones, compaginando todo tipo de trabajos para poder ganarse la vida.
Su primer contacto para abrirse un hueco dentro de este mundo fue su trabajo como comercial de redecillas del pelo y barras de labios, pasando de aprendiz a tener su propia clientela, lo que le permitió ampliar la variedad de productos a distribuir. Su espíritu empresarial y su inconformismo le llevaron a perseguir su gran sueño: crear una línea de cosmética capilar orientada a los profesionales. A principios de los años 70, gracias a su perseverancia y disciplina, pero sobre todo a su pasión, nace CAROBELS, una empresa cercana pensada por y para los profesionales.
It is a wide range of products, with maximum quality that fit perfectly with our philosophy.  Great support at all levels, a real pleasure to work with them.
Through its high quality and range of products, we have the freedom to create a different style and finish and most importantly, with the highest quality.  In addition, a quite complete hygiene and hair care with their shampoos.
The best in products, more than satisfies all the needs of the professional and all customers who pass daily through our salons, a super brand close to the professional, for me they are a 10 out of 10!
As Beardburys distributors, from the beginning it is a pleasure to work with this brand, it adapts to the needs of the professional, for its wide range of products and a presentation that attracts a lot of attention. This brand does not stop growing, there is a great human work. Beardburys every day closer to you.
Do you want to know our training courses?
OBJECTIVE: There is another way of doing things. With Beardburys you will be part of it.
JOIN THE CHANGE!
BEARDBURYS has developed a specific ritual in the traditional art of grooming and classic shaving, to make your client live a unique experience in your salon.
To understand and design the architecture of men's cuts through the Beardburys Method.
Do you want to know dates? Contact us!