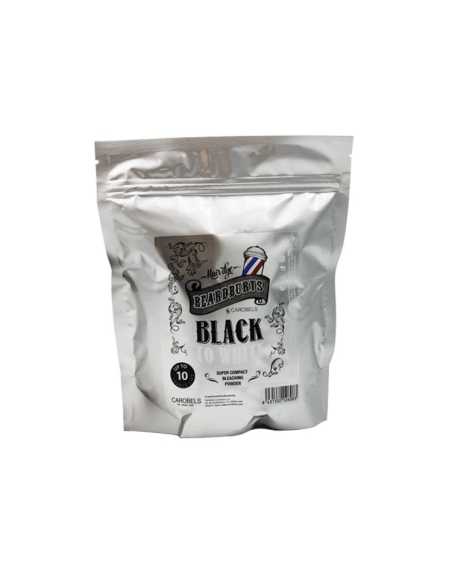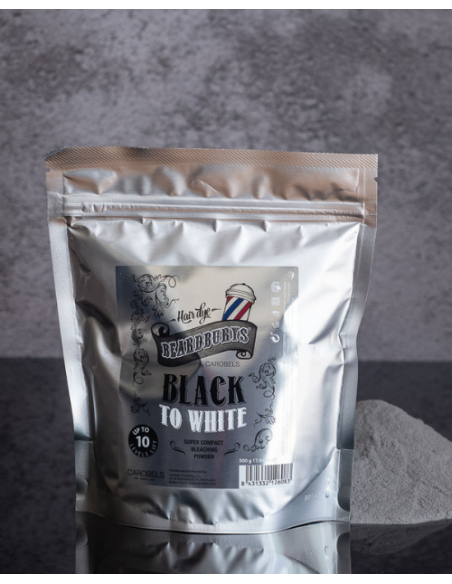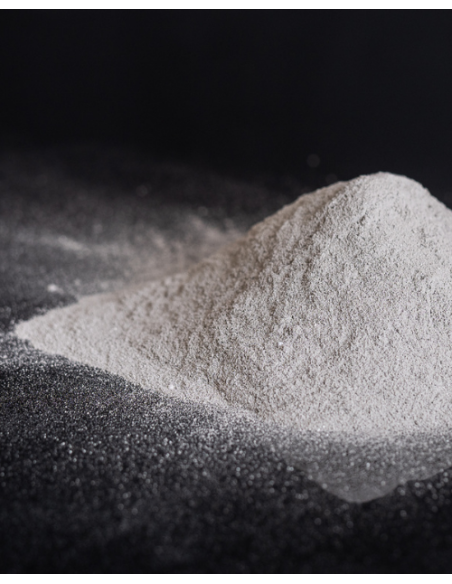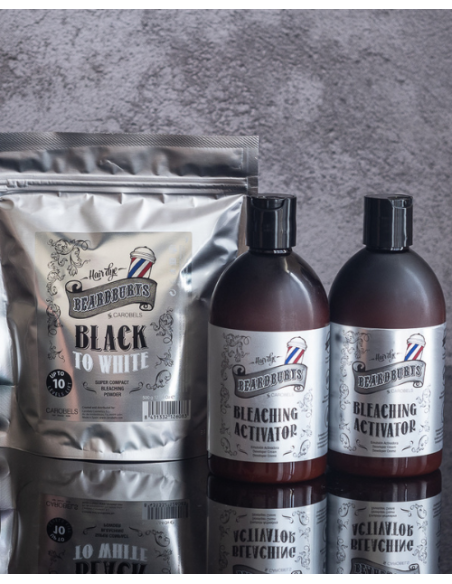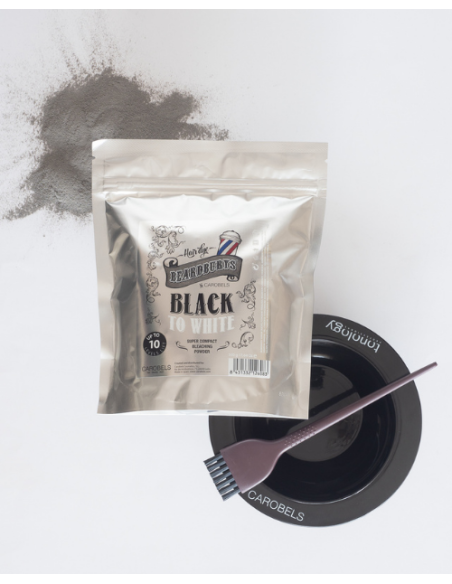 Bleaching Powder Black to White Beardburys
With the Black to White Bleaching Powder by Beardburys you will get a professional bleaching in your salon or barbershop, respecting the hair as much as possible. Lightens up to 10 tones. It is enriched with Keratin and active carbon.
PROFESSIONAL USE ONLY.
Beardburys' Black to White Bleaching Powder is the perfect choice for achieving professional bleaching results in your beauty salon or barber shop, ensuring utmost care for the hair. This high-quality bleaching powder is designed to lighten hair up to 10 tones, delivering exceptional and precise results with every application.
What sets Beardburys Black to White Bleaching Powder apart is its formula enriched with Keratin and activated charcoal. Keratin, a natural protein, strengthens and protects the hair structure, helping maintain its health and resilience during the bleaching process. Activated charcoal, known for its purifying properties, helps eliminate impurities and toxins from the hair, contributing to a cleaner and shinier result.
In addition to its potent formula, this bleaching powder is distinguished by its ability to respect the hair's health to the fullest extent. Unlike some bleaching agents that can leave the hair dry and damaged, Beardburys' Black to White Bleaching Powder nurtures and nourishes the hair while lightening it, leaving it soft, silky, and manageable.
This product is packaged in a 500-gram container, ensuring an ample quantity for multiple applications. Whether you're aiming to create luminous blonde hair, balayage, or creative highlights, this bleaching powder will provide you with the professional results you desire. Give your clients the confidence of knowing they're receiving a high-quality bleaching service, thanks to Beardburys' Black to White Bleaching Powder.
Products

Decolorante en Polvo
Black compact anti-yellowing powder.
Enriched with Keratin and active carbon.
Achieves up to 10 shades of lightening depending on the base on which it is applied.
Mix in a non-metallic bowl with Beardburys Emulsion 28 vol. (8.4%) in a 1:2 ratio. 25 g of powder + 50 g of activator.
Apply the mixture to unwashed hair.
Depending on the desired shade, leave on for more or less time, up to a maximum of 50 minutes.
Check every 5-10 minutes
Rinse with plenty of water and wash with Beardburys Daily shampoo.
Daily shampoo, for frequent use, has a formula free of sulfates and parabens, very respectful with the hair and rich in vitamin E with antioxidant action that helps to improve hair health. It contains thyme that purifies and cleanses in depth.
For gray or white hair it is advisable to alternate with the use of a specific shampoo that includes pigments to shade the tone and oils that soften the hair, such as Grey Shampoo, which prevents yellowing of white hair.
Customers who bought this product also bought: