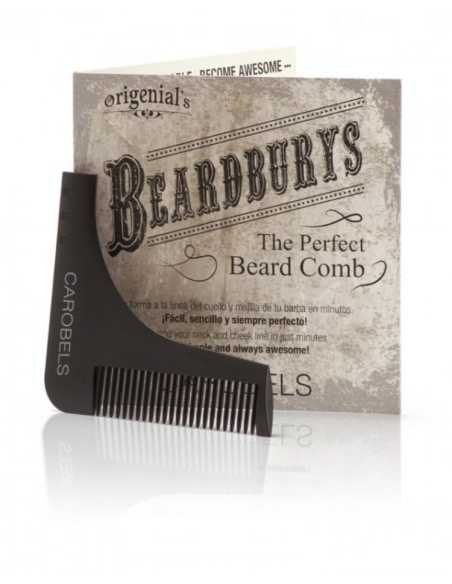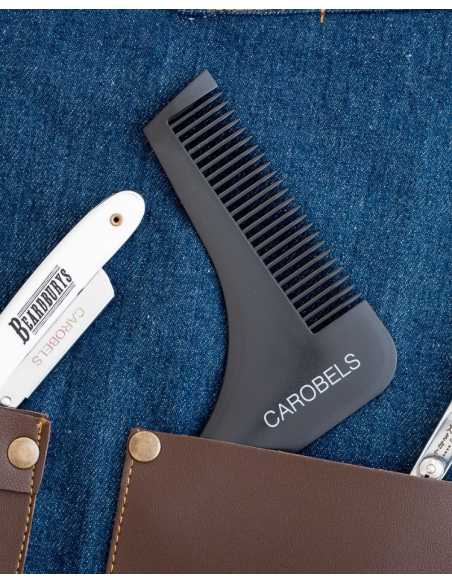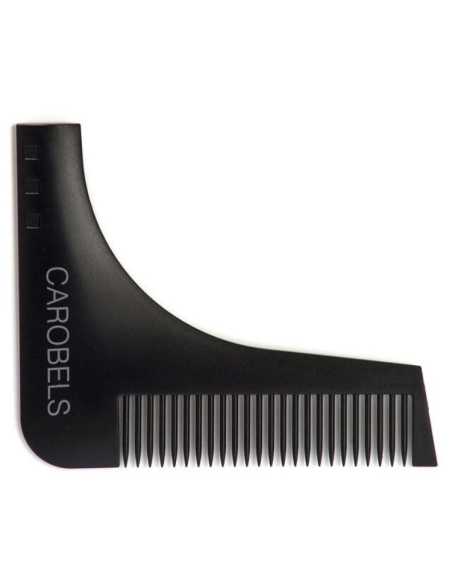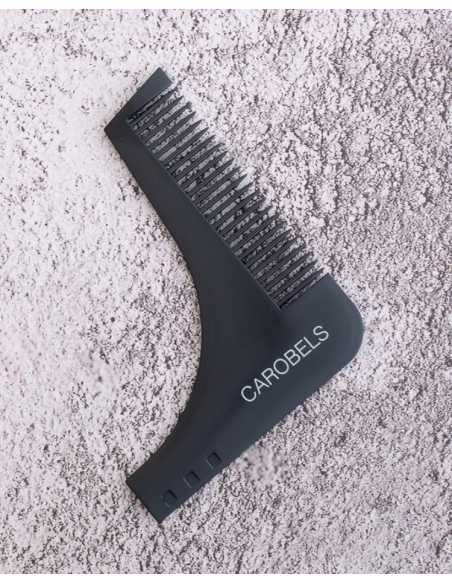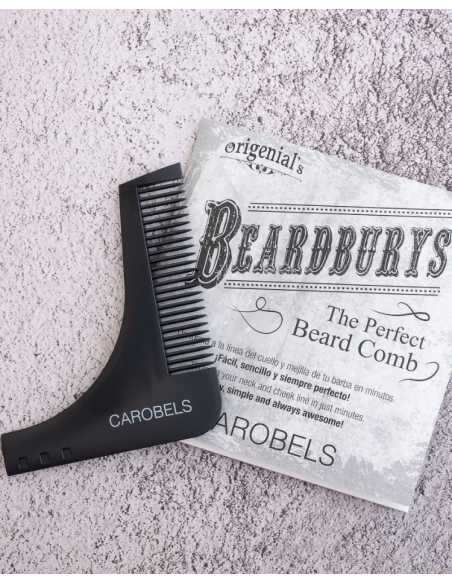 The Perfect Beard Comb - Beard Comb
Shaping your neck and cheek line in just minutes. Easy, simple and always awesome! The Perfect Beard Comb is a great beard tool for use with a wide variety of shaving razors, beard trimmers or clippers. You can use The Perfect Beard Comb to create a variety of facial hair shapes. You can use the comb to distribute your favourite beard oil or to style your hair as you like.
The Barber Aprons allow to show off a daily and professional style, providing class and a differentiating touch to the barber and his barbershop, thus becoming an essential in professional barbershops.
The result of a well groomed beard depends to a large extent on the shape and care with which it is groomed. It is therefore important to take the following steps into account:
First run your hands through your beard to untangle knots and avoid pulling later.
Start combing the beard from top to bottom and from the outside to the inside, this way you can tame the beard to give it the desired shape.
It is important to comb the beard smoothly, avoiding jerks and quick strokes to avoid hair breakage.
In addition to the Beardburys beard comb, you can find these other products to achieve a professional men's cut:
Final Shaver PRO Shaver, get a beard or head shave with maximum close shave.
The Profiling Emulsion, to shave with precision and smoothness while looking at the area to be worked on.
Tattoo Razor Pen, a stainless steel blade for contouring and outlining head hair, beard, mustache and sideburns.
An After Shave, with regenerating, soothing and antioxidant action that provides a sensation of freshness.
A Beard Serum, rich in essential and vegetable oils, to moisturize and soften the hair.
Customers who bought this product also bought: