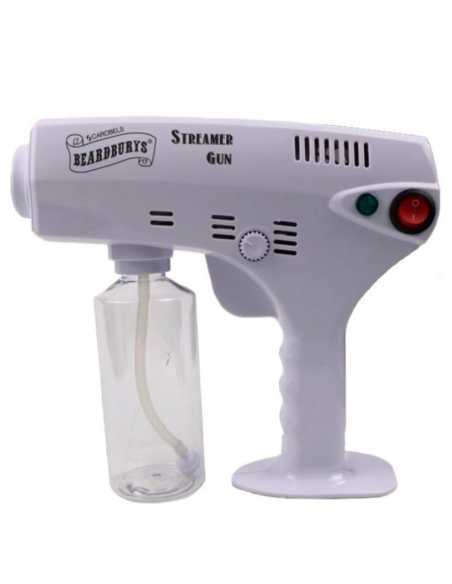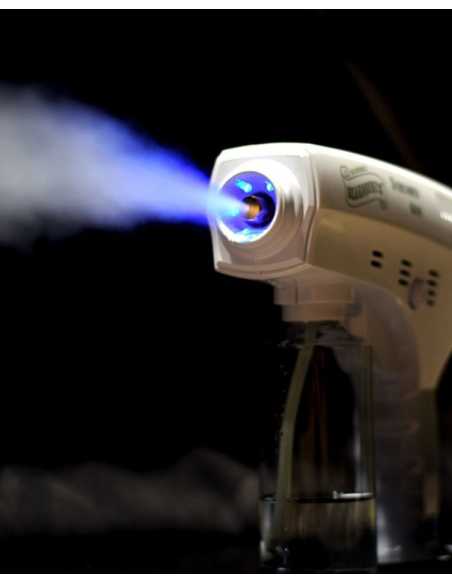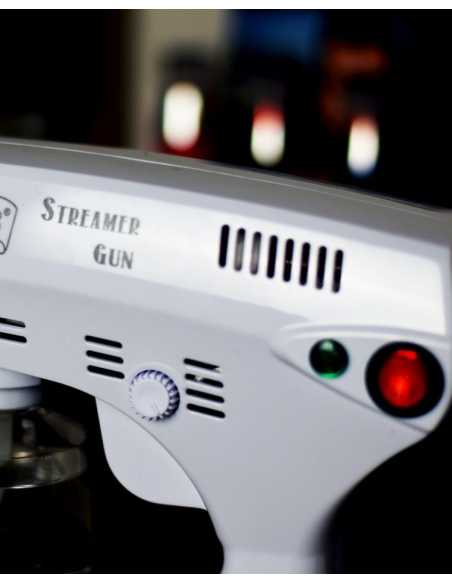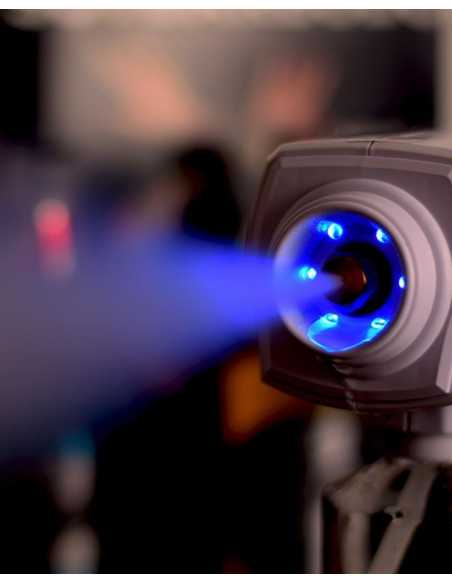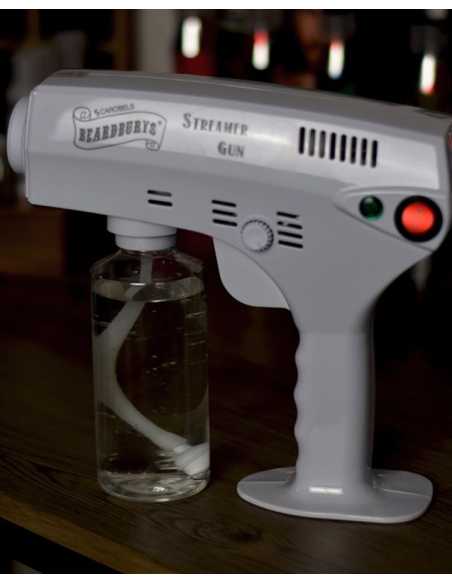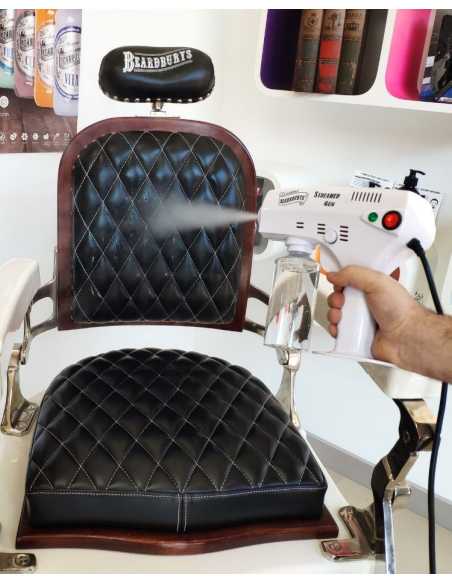 Ideal for cleaning the workplace to ensure hygienic conditions. It allows you to offer the best service and safety to your customers.
The BEARDBURYS Streamer Gun will be the indispensable tool for your daily activity, since it will allow you to clean and disinfect your work stations and utensils in a fast, efficient and safe way between service and service (customer and customer)
In BEARDBURYS innovation is printed in our DNA, and we work tirelessly to be by your side and bring you the best products and tools that suit your needs.
The Beardburys Streamer Gun must be used with DISTILLED WATER. For complete disinfection of chairs and other toilet elements.
Water tank capacity:260ml
Power: 1200w
Plug Type: EU Plug(220v),
Voltage: 220v/240v 50 HZ
Spray Volume/ air Volume : 22 ml/min
Cable: approx. 3 m
Beardburys recommends that before using the spray gun you prepare the mixture to be put in the container (or tank).
We will use DISTILLED WATER with a concentration of HYPOCHLORITE of at least 0.1% to proceed with a deep disinfection as recommended by the health authorities.
Don't worry, although it sounds complicated we will explain it to you in a very simple way.
The World Health Organization recommends mixing 30ml of common bleach (the bleach we have at home without detergent, no matter the brand) per liter of water. Taking into account the size of the streamer gun tank, we are going to mix 7.5 ml of bleach with 250 ml of distilled water.
We already have the mixture ready and the machine plugged in, so we flip the switch and wait a few seconds until it heats up.
We adjust the regulator of the machine, we recommend medium pressure or low pressure.
When the green light comes on, the tool is ready to be disinfected with the nano mist.
We direct the nano mist to all those surfaces and furniture with which our client or we have had contact during the service, such as armchairs, dressing tables and other furniture. In case it is necessary to dry some of the surfaces, such as the armchair, we recommend using disposable towels and then disposing of them in a bucket with a lid.
And we have our work station totally disinfected and ready to receive our next customer!
INFO:
For hair cutting machines we recommend using Beardburys 5 in 1 spray. With this spray we will clean and disinfect the tool while taking care of it, as it cools, lubricates, greases and applies an anti-rust layer.
For the cutting tools, such as scissors, knives, and even combs, we put them in the Beardburys sterilizing jug with the appropriate disinfectant liquid for this type of tool.