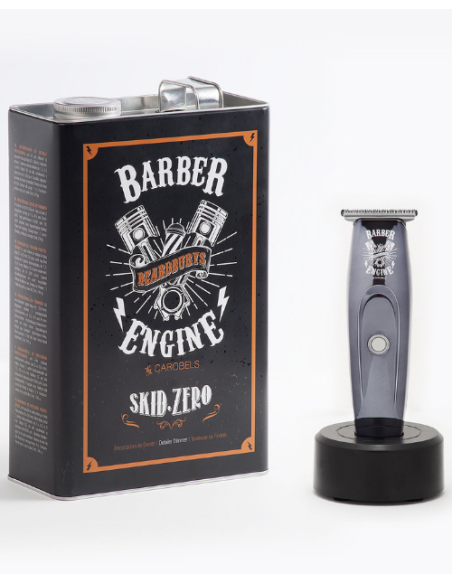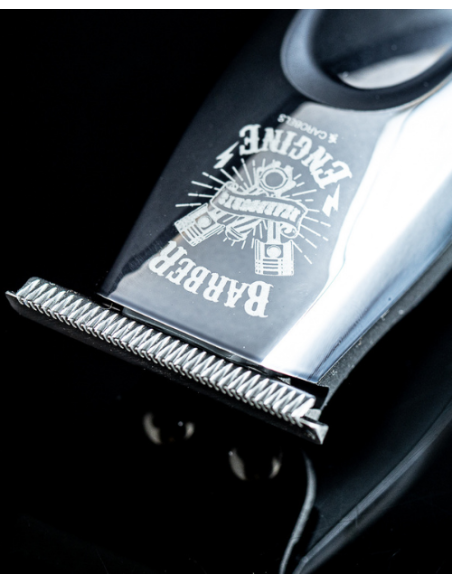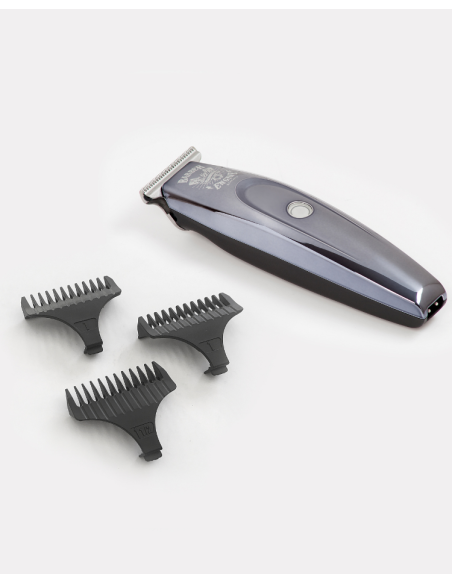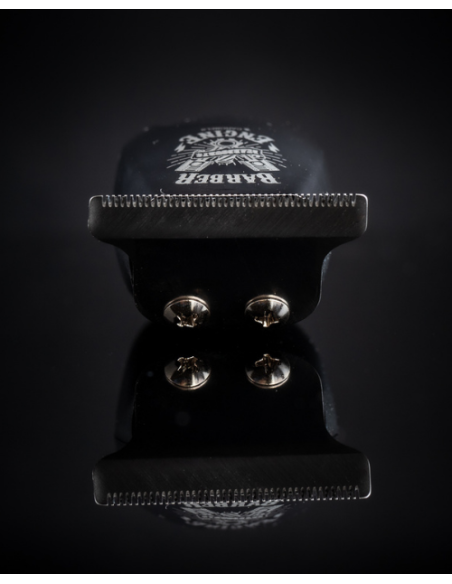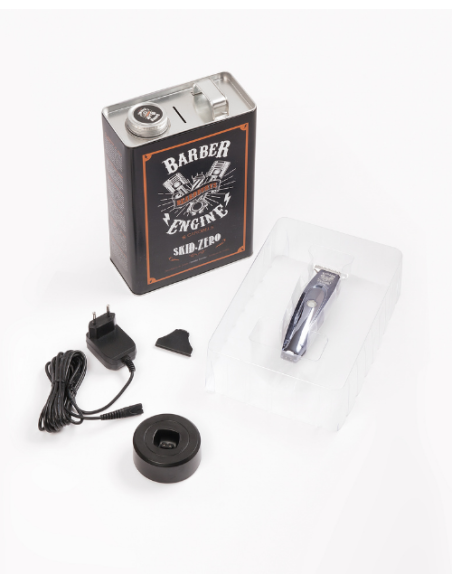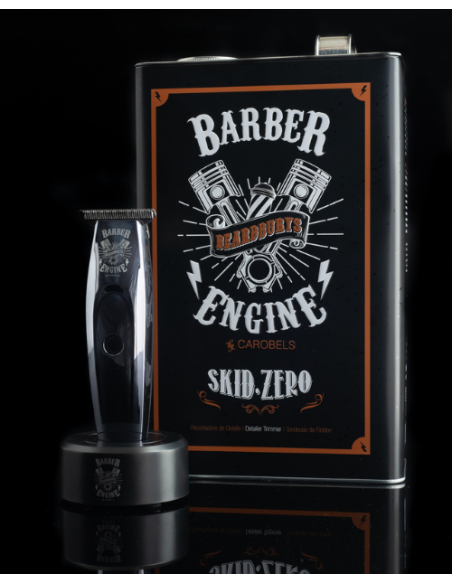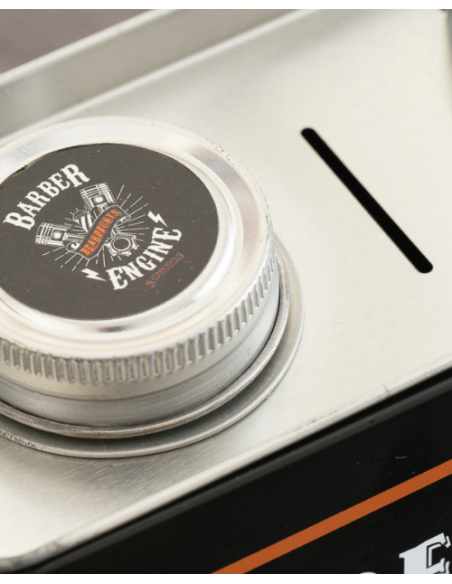 Our Skid Zero is a highly versatile professional detail trimmer with which you can get the closest shave (0 to 0.6mm). Includes 3 interchangeable combs of 1.5, 4.5 and 6 mm. Quiet, high performance 6500 rpm DC motor. Its new hypoallergenic blades are made of carbon stainless steel with diamond coating 440C - HRC 62-63. It has a lithium-ion battery that charges in 2 hours. In addition, the cutting machine works with and without cable (3 meters long). It is very handy as it weighs only 245 grams.
Japanese 440C carbon stainless steel blades. HRC 62-63.
High performance Japanese AC motor. 10.000 RPM.
Cutting adjustment lever 5 positions: 0.3 - 3mm.
Lithium-ion battery. Fast charge 70 min.
Battery life: 1,500 charges. Corded and cordless operation.
Charger 100-240V / 50-60hz / 5V2A.
Includes 4 combs: 1.5 - 3 - 6 - 10 mm
The Beardburys Skid Zero trimming machine combines perfectly with these products:
The Set of 8 interchangeable 3mm, 6mm, 10mm, 13mm, 13mm, 16mm, 19mm, 22mm and 25mm combs.
The Neck Brush, handcrafted with wood and ultra-soft, flexible nylon bristles that gently and effectively sweep and clean the neck and shoulders.
The Engine Cutting Layer, made of water-resistant nylon, coated with a special fabric to repel hair and with a silicone anti-hair velcro fastener.
The Fade Pro Brush, specifically for the Fade technique.
The Fade Pro Comb, specific for the Fade gradient technique.
Beardburys Fade Boost professional hair clipper
Four interchangeable magnetic combs of 1.5, 3, 6, 10 mm
Charging base and cable
Lubricating oil
Cleaning brush
Motor oil can style multi-purpose metal case

Customers who bought this product also bought: