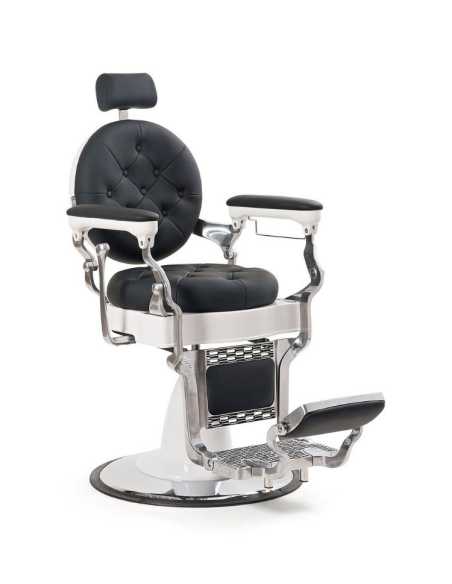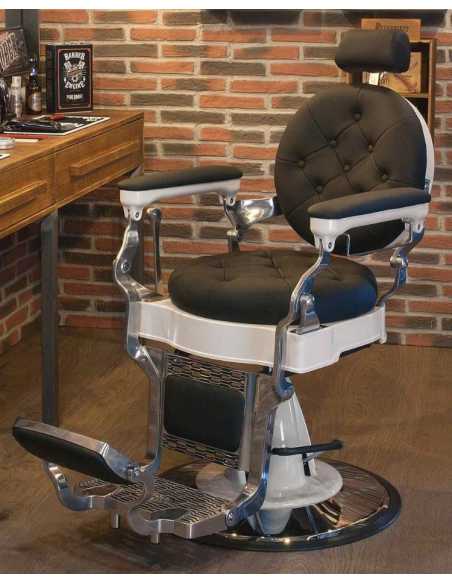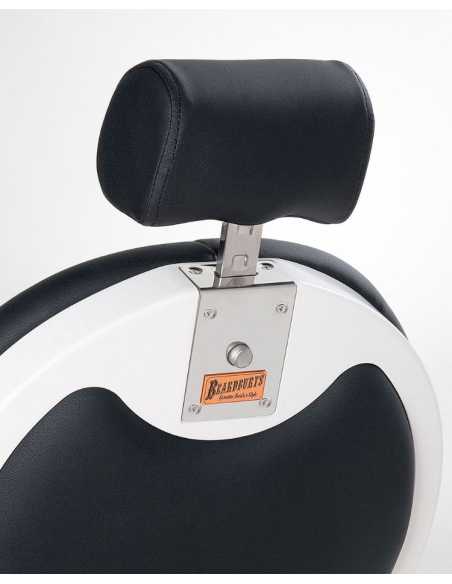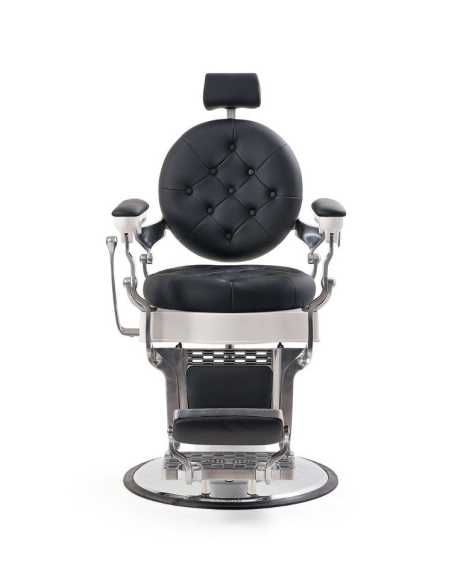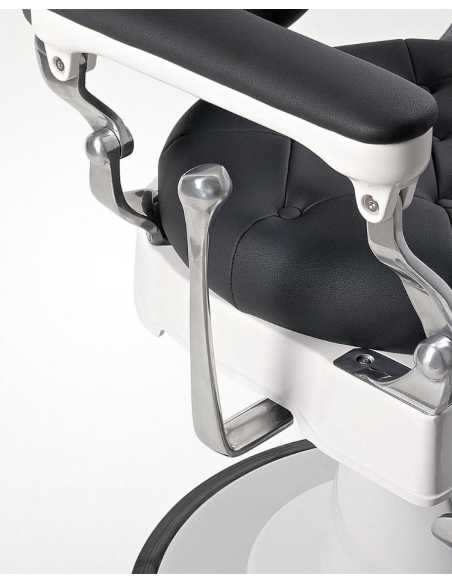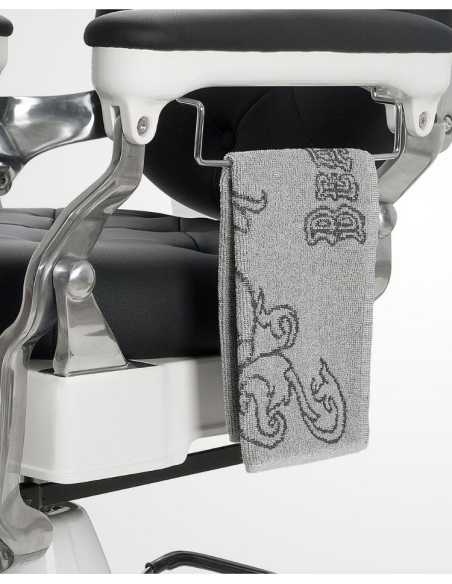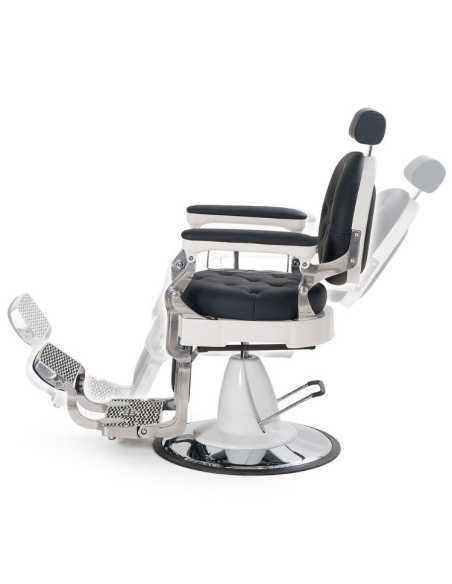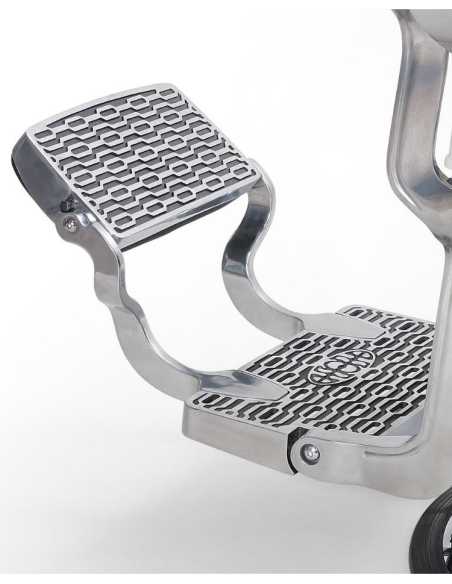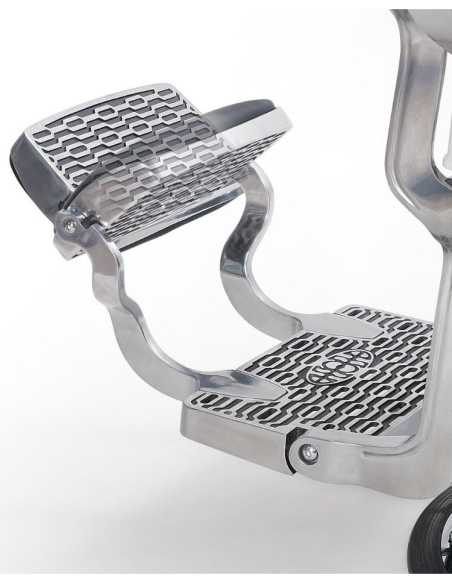 Impossible to resist the vintage aesthetics of the Tennessee barber chair with its rounded back and seat. This barber chair is the spitting image of the original barbershops and its aged look will give your barbershop an authentic image with a lot of personality. The rivet details on the backrest and the decorations on its armrest and footrest make it a collector's item of singular beauty. It is made of high quality materials: leather and aluminum. Adjustable in height thanks to its hydraulic pump system, it is swivel and can recline 39º. Its headrest is also height adjustable. The Tennessee barber chair is available in three colors: black, brown and red. Choose the one that best suits the style of your barbershop.
39º reclinig-gyratoy chair.
Adjustable headrest.
Hydraulic pump system.
Maximum and minimum total height: 126-110cm.
Maximum and minimum total width: 74-22cm.
Armrests: 46x8cm.
Seat: diam. 50cm.
Backrest: diam. 44cm.
Headrest: 18x11cm.
Customers who bought this product also bought: