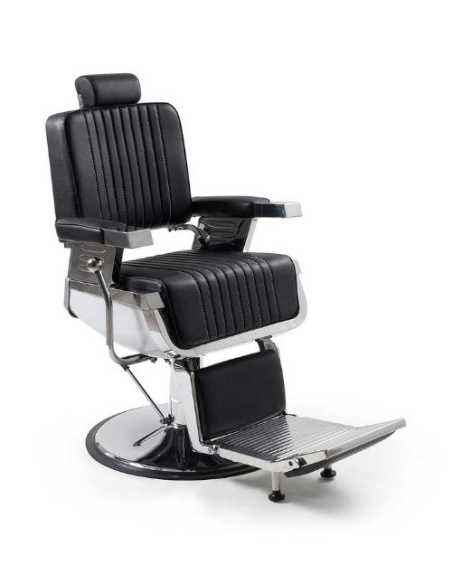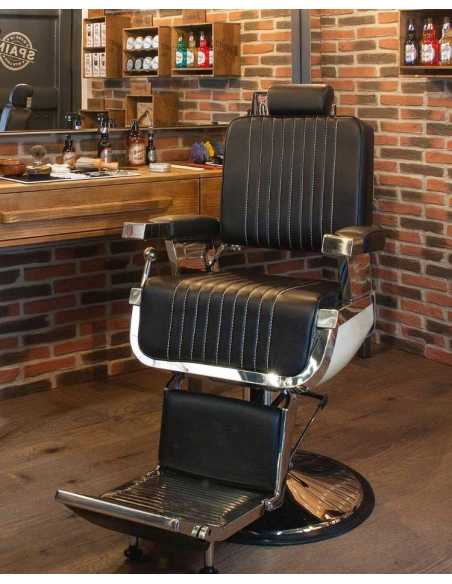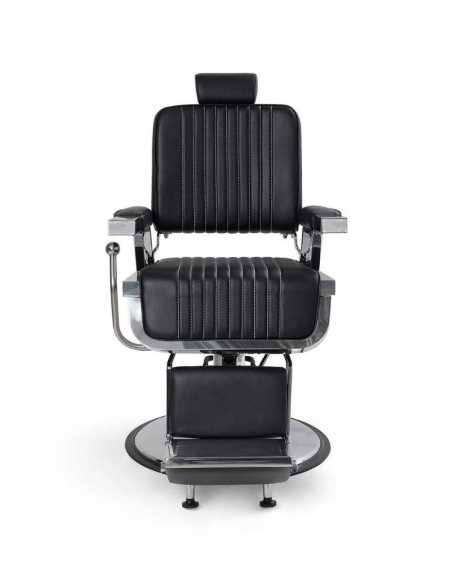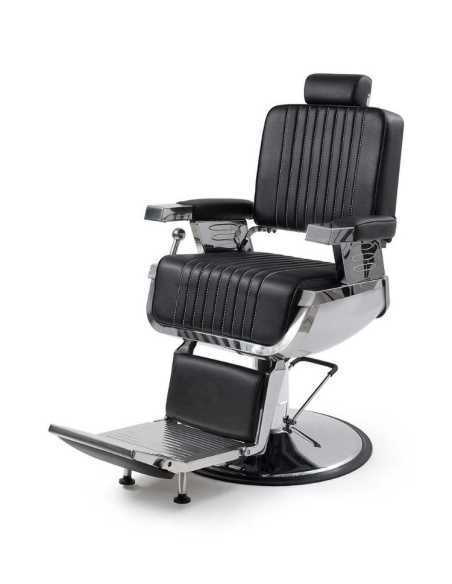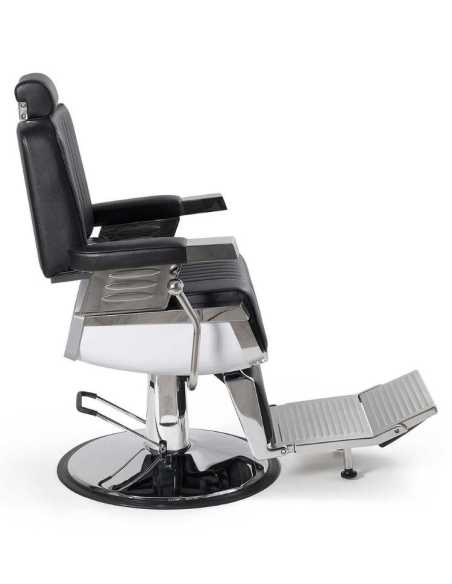 The Brooklyn barber chair boasts an unmistakable classic aesthetic, with elegant and sober straight lines. Its masculine and sophisticated image is reinforced by the studied combination of the stainless steel of its structure with the black leather that covers it. This classic barber chair is spacious and very comfortable thanks to the high-density foam that quickly recovers its shape. It is also very easy to use thanks to the hydraulic pump lift and the height-adjustable headrest. Turn it or recline it during your cutting or shaving jobs and offer your barbershop customers the best experience.
 22º reclining-gyratory chair.
Adjustable headrest.
Hydraulic pump system.
Maximum and minimum total height: 130-116cm.
Maximum and minimum total width: 74-37cm.
Armrests: 46x10cm.
Seat: 49x52cm.
Backrest: 48x43cm.
Headrest: 20x11cm.