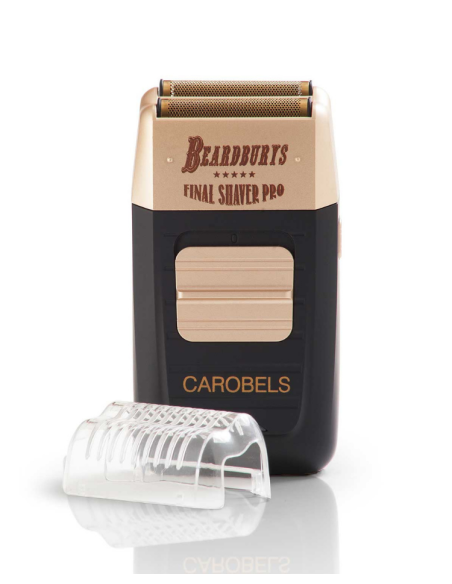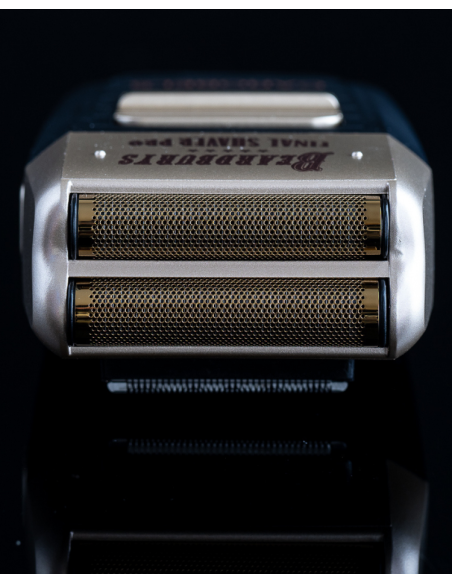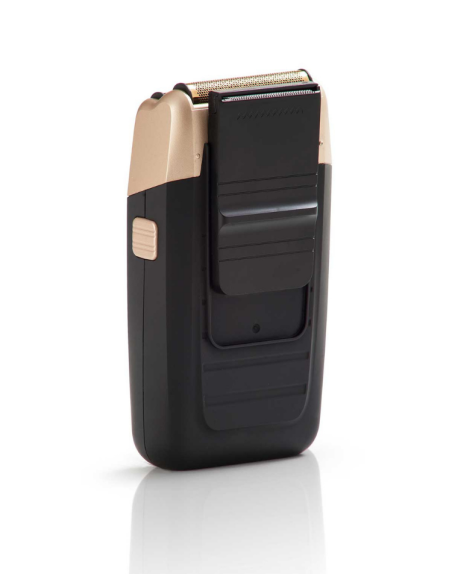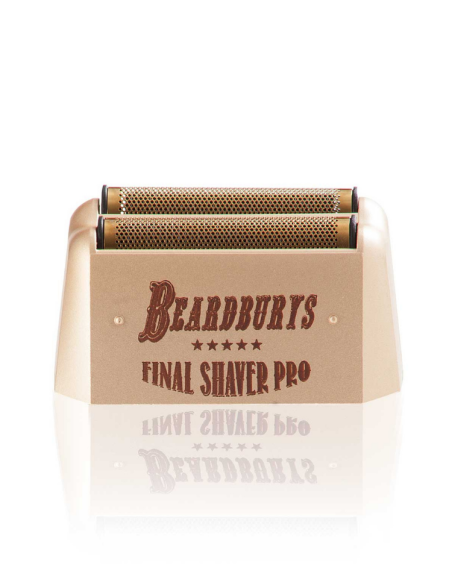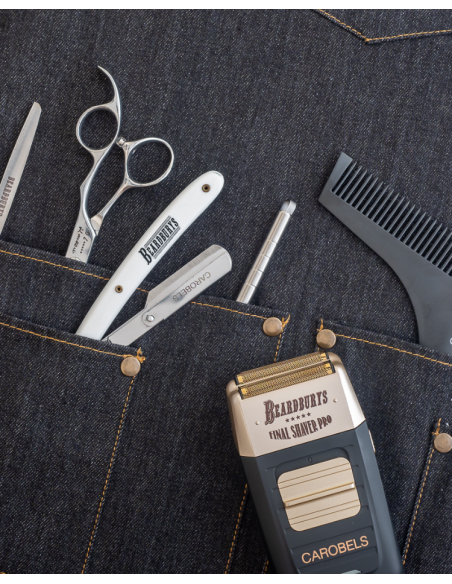 Final Shaver PRO Beardburys
Professional shaver for head and facial hair. Provides a super-close and long-lasting shave thanks to its double foil, dual-blade assembly (45°) for greater control and comfort. Ideal for fade and tapered haircuts. Each foil contains an ultra-fine blade: the first is a Hitachi blade for precision (cuts the finest of hair) and the second blade is for a soft cut. Hypoallergenic safety guards ensure a smooth run. Includes a detachable trimmer for beards. Lithium-ion batteries with USB charger. 120-minute charge allows for 80 minutes of runtime. Also works plugged in. Ultra-light: only 95g. For professional barber use.
For men's haircuts, the Beardburys Final Shaver PRO shaver achieves:
A close and long-lasting shave.
Greater control and ergonomics of the machine.
A smooth glide.
Skin care with its hypoallergenic blades.
Double barrel system.
Two-height assembly (45º).
Hitachi ultra-fine blade for precise cutting.
Ultra-thin blade for a smoother cut.
Hypoallergenic blades.
Ultra-lightweight (95gr.).
Contains:
An extendable trimmer for trimming and beard marking.
Lithium-ion battery with Red and USB charging and 80 min. autonomy.
Glide gently and without pressure over the scalp in the area to be shaved.
In addition to the Final Shaver PRO, the Carobels Beardburys line includes other accessories for professional men's grooming:
Tattoo Razor Pen, a stainless steel blade for contouring and outlining head hair, beard, mustache and sideburns.
The Profiling Emulsion, to shave with precision and smoothness while looking at the area to be worked on.
A cellulose Barber Mask, ideal for protecting the client's eyes during shaving.
A Beard Comb, for shaping the beard in the neck and cheek area for a professional finish.
An After Shave, with regenerating, soothing and antioxidant action that provides a sensation of freshness.
A Beard Serum, rich in essential and vegetable oils, to moisturize and soften the hair.
Customers who bought this product also bought: