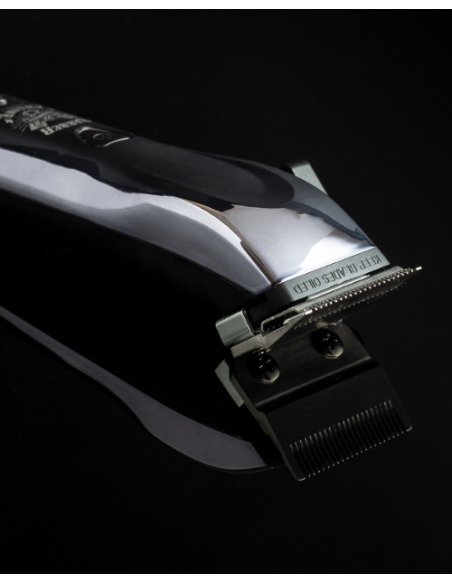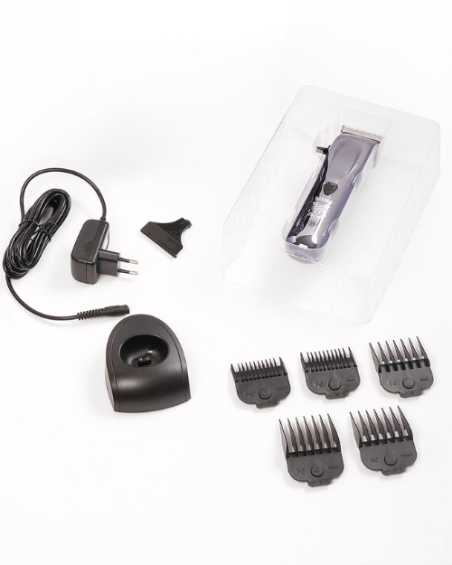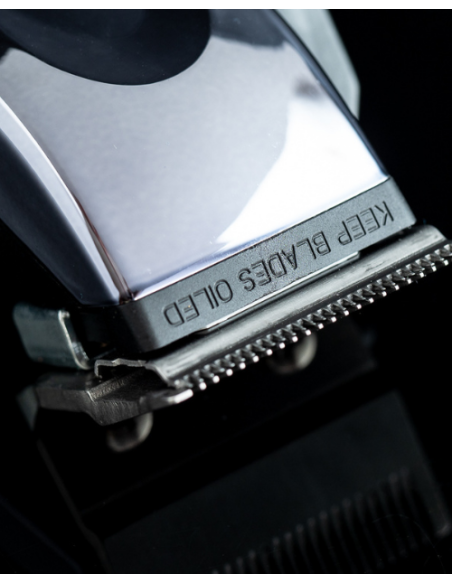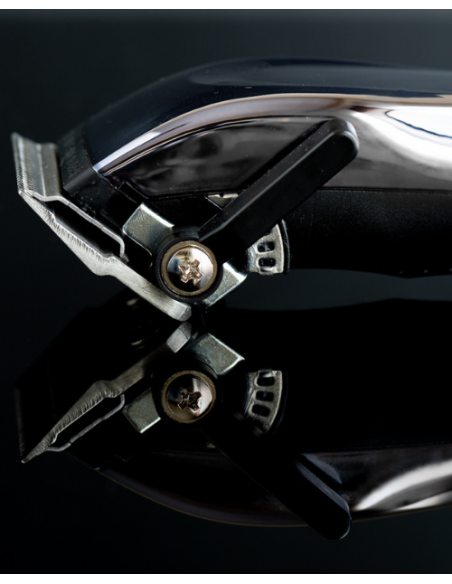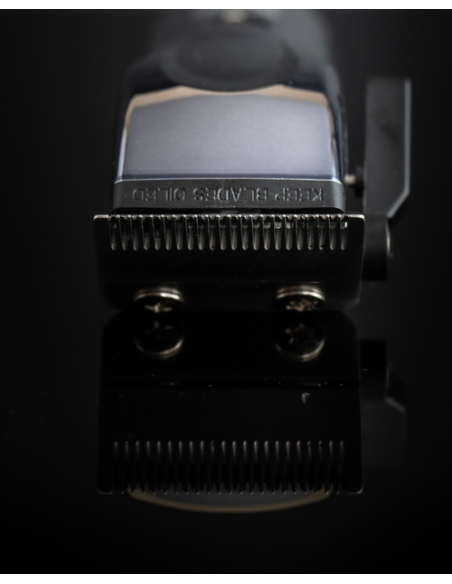 Professional Hair Clipper Fade Boost
Our Fade Boost is a professional cutting machine with great versatility and quick adjustment of the cutting length (0.3 to 3mm), ideal for the fade technique. It includes 4 interchangeable magnetic combs of 1.5, 3, 6, 10. 10.000 r.p.m. silent AC motor. Its new hypoallergenic blades are made of carbon stainless steel with diamond coating 440C - HRC 62-63. It has a lithium-ion battery that charges quickly in only 70 min. In addition, the cutting machine works with and without cable (3 meters long). It is very handy as it weighs only 340 grams.
Japanese 440C carbon stainless steel blades. HRC 62-63.
High performance Japanese AC motor. 10.000 RPM.
Cutting adjustment lever 5 positions: 0.3 - 3mm.
Lithium-ion battery. Fast charge 70 min.
Battery life: 1,500 charges. Corded and cordless operation.
Charger 100-240V / 50-60hz / 5V2A.
Includes 4 combs: 1.5 - 3 - 6 - 10 mm
To maintain the cutting function and for hygienic reasons, clean the blade after use.
It is important to always use the clipper on dry hair.
Adjust the length of cut you want to make with the lever and/or by adding a guide comb.
Once switched on, place the clipper on the area to be cut and slide it gently in the opposite direction of the hair.
To change the magnetic combs, simply engage the tip of the machine first and let the magnet help to position it, until you hear a slight "click" of engagement.
The Beardburys Fade Boost cutting machine combines perfectly with these products:
The Set of 8 interchangeable 3mm, 6mm, 10mm, 13mm, 13mm, 16mm, 19mm, 22mm and 25mm combs.
The Neck Brush, handcrafted with wood and ultra-soft, flexible nylon bristles that gently and effectively sweep and clean the neck and shoulders.
The Engine Cutting Layer, made of water-resistant nylon, coated with a special fabric to repel hair and with a silicone anti-hair velcro fastener.
The Fade Pro Brush, specifically for the Fade technique.
The Fade Pro Comb, specific for the Fade gradient technique.
Beardburys Fade Boost professional hair clipper
Four interchangeable magnetic combs of 1.5, 3, 6, 10 mm
Charging base and cable
Lubricating oil
Cleaning brush
Motor oil can style multi-purpose metal case
Beardburys Fade boost is the best hair clipper.  In 2019 it has been recognized with several awards as the best haircutting machine by specialized media in the beauty sector and professional magazines of the male hairdressing and Barber sector. 
Soy Barber Magazine Award: "Best haircutting machine 2019".  The men's magazine specialized in male beauty awarded the prize for best barbering product 2019 to our haircutting machine Beardburys Fade boost.
Pure beauty Global Awards: "Best cutting machine".  Other held in Dubai in May 2019, the international beauty portal, selected the Beardburys hair clippers as best Beard and shaving products.  A group of experts in the men's grooming sector rated our hair clippers as the best barbering product.
Customers who bought this product also bought: