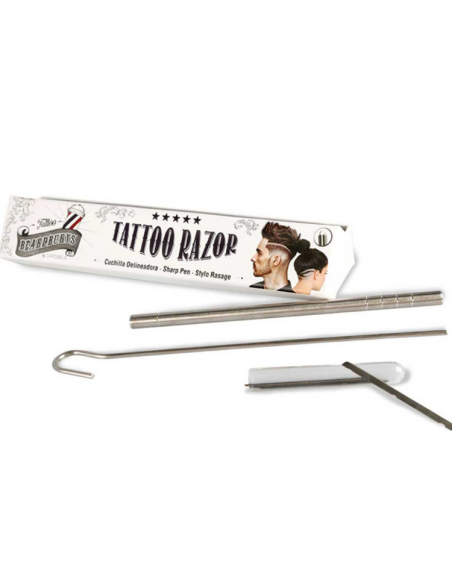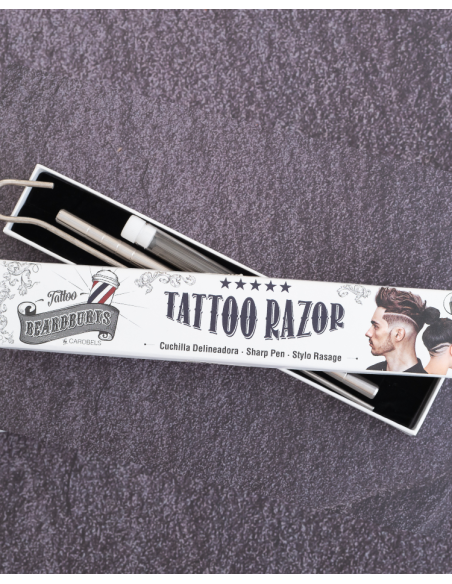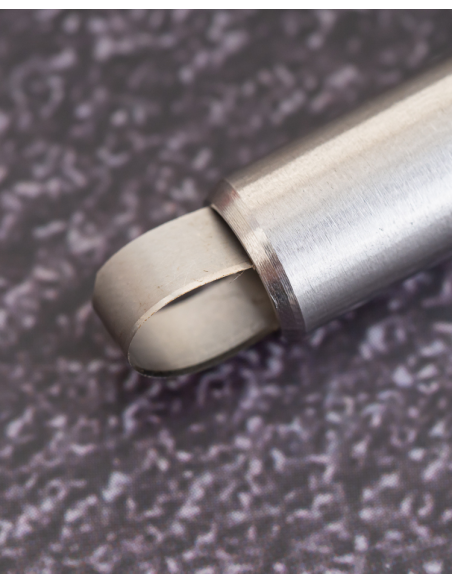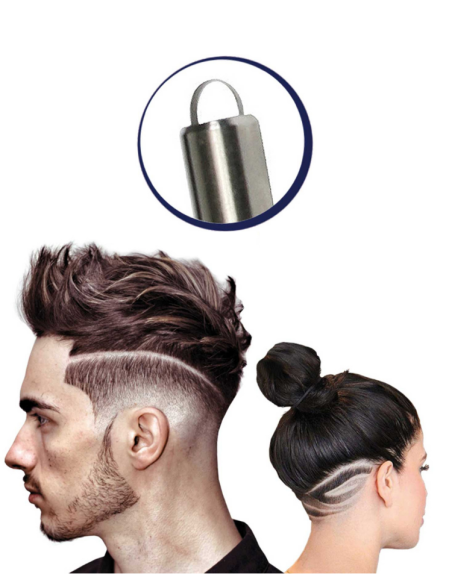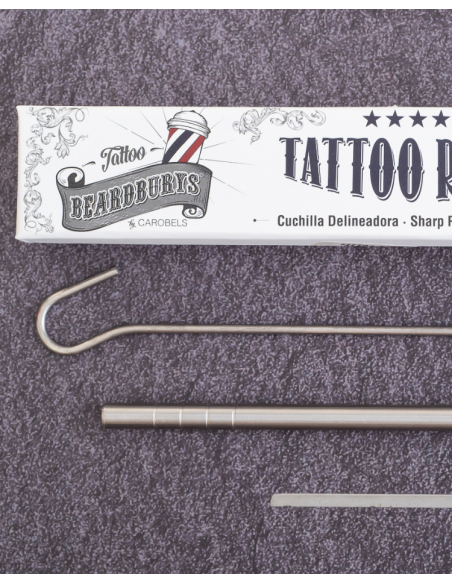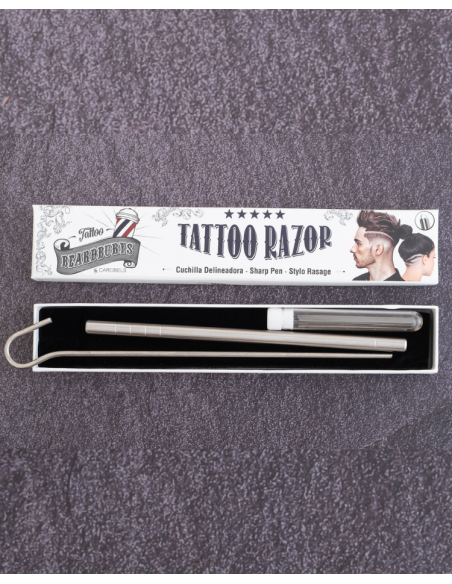 Tattoo Razor Pen Beardburys
The Tattoo Razor Pen by Beardburys is made of stainless steel. It precisely contours hair to shape it or create original tattoo designs. Suitable for hair, sideburns, beard, mustache and facial hair. Lightweight and easy to handle. Resistant and sterilizable. Contains 1 pen and 20 disposable blades.
The Beardburys Tattoo Razor Pen is a stainless steel outlining blade designed for precision contouring of hair, shaping, and creating intricate tattoo-like designs. Suitable for use on hair, sideburns, beard, mustache, and facial hair, this versatile tool provides exceptional control and accuracy in various facial and hair styling applications.
Crafted from high-quality stainless steel, this outlining blade ensures precise detailing, allowing hairstylists and barbers to achieve sharp lines and intricate designs with ease. Its lightweight and ergonomic design make it incredibly easy to handle, facilitating smooth and precise movements for impeccable results.
In addition to its precision and ease of use, the Tattoo Razor Pen is both durable and sterilizable, ensuring optimal hygiene standards during each use. This feature is essential for maintaining cleanliness and safety during shaving and design procedures.
The kit includes 1 outlining pen and 20 disposable blades, ensuring long-lasting use and the flexibility to change blades when needed. This outlining blade is the ideal choice for professionals seeking a reliable and versatile tool to create professional finishes and intricate details in hairstyles and facial designs.
In summary, the Beardburys Tattoo Razor Pen is an essential tool for those who value precision and creativity in the world of shaving and design. With its superior quality, ease of handling, and ability to create fine details and intricate designs, this outlining blade elevates the art of shaving and design to a higher level, enabling professionals to achieve stunning results with every application.
For a professional finish in men's cutting, Beardburys Tattoo Razor Pen blade, allows:
Precision contour cutting.
Shape and create tattoo designs.
Delineate various areas: hair, sideburns, beard, mustache and facial hair.