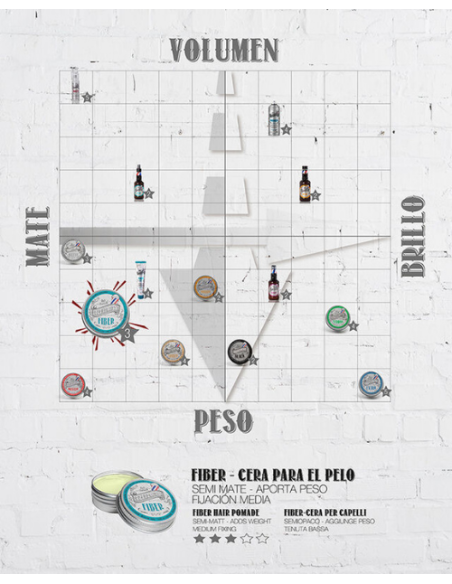 Fixation

Fuerte

Finish

Matt

Products

Waxes
1. Take a small amount of hair wax with your fingers, and work it in with your fingers until it warms up.
2. Apply the wax evenly to dry hair until the desired hairstyle is defined. You can draw the strands between your fingers or, if you want more definition, use a comb.
3. If you need more hair wax to achieve the desired hairstyle, repeat the process. It is always better to apply twice, in small amounts, than a large dose all at once.
Select the hair wax that best suits you depending on your hair type.
Matte: Recommended for people who want a more natural, casual, less elegant look, even with an exotic touch.
Shine: Ideal for a more sophisticated, elegant and traditional hairstyle.

Customers who bought this product also bought: