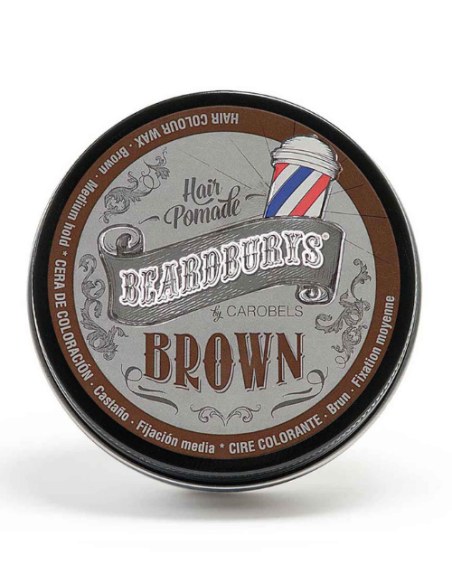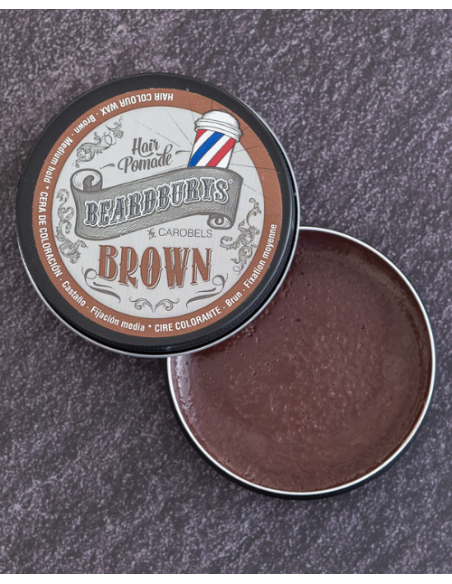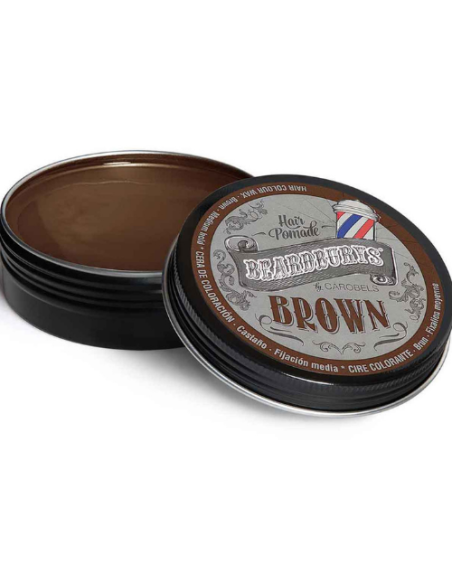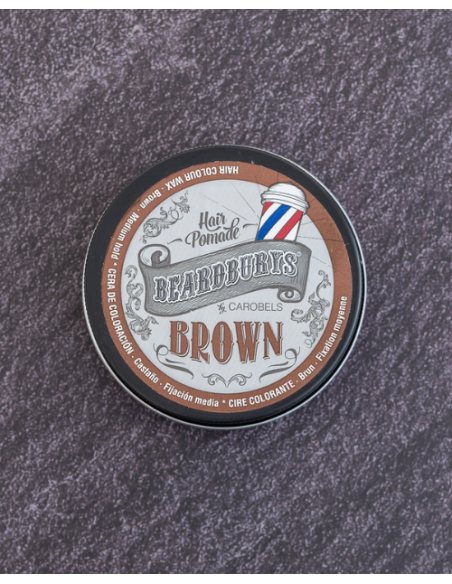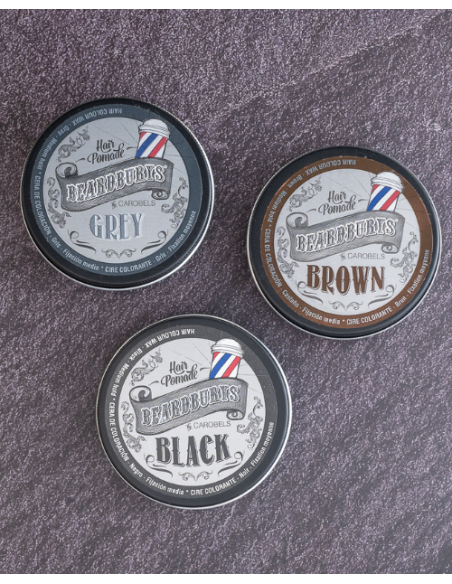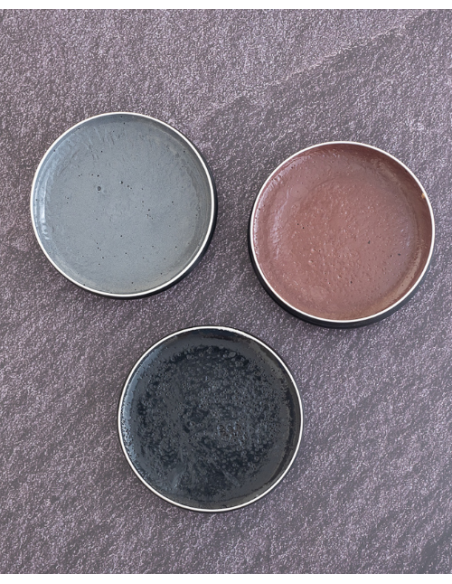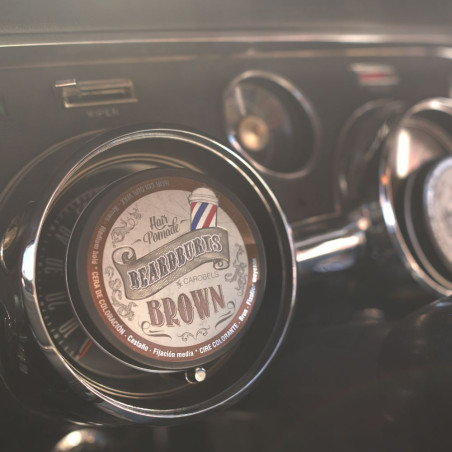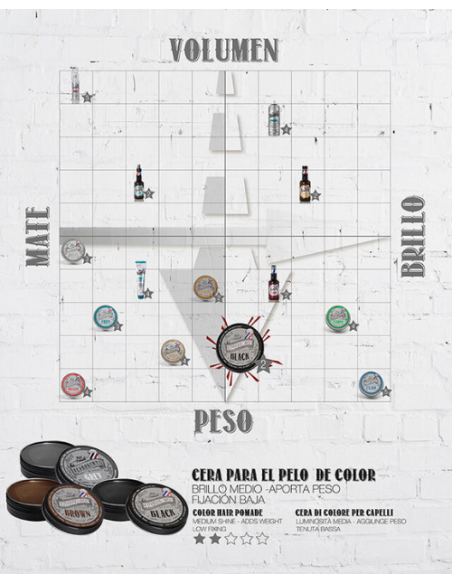 Color Hair Pomade for Men Bearburys
Hair coloring wax that covers the first gray hair or shades gray hair. Medium hold. Lasts until the next wash.
Fixation 3/5
Shine 2/5
FEATURES
Soft-hold wax
Semi-matte finish
Adds volume to the hairstyle
Lasts until the next wash; the color provided by the wax will wash out when hair is washed.
BENEFITS
Covers grays without dyeing
Easy to shape
Camouflages grays in men
Fixation

Media

Finish

Matt

Products

Waxes
1. Take a small amount of hair wax with your fingers, and work it in with your fingers until it warms up.
 2. Apply the wax evenly to dry hair until the desired style is defined. You can draw the strands between your fingers or, if you want more definition, use a comb.
 3. If you need more hair wax to achieve the desired style, repeat the process. It is always better to apply twice, in small amounts, than a large dose all at once.
 4. If necessary you can also touch up your hairstyle throughout the day.
Select the hair wax according to:
Hair type, density and thickness.
The degree of hold you want, from an extreme hold to an almost imperceptible hold.
The use you want to give: styling, texturizing or control.
Customers who bought this product also bought: