Yes, we know. You're worried about hair loss too.  You've tried all kinds of products to stop hair loss and nothing works for you? Don't worry, we bring you an effective, professional product that works: Densify hair loss serum.
AN EFFECTIVE SERUM AGAINST HAIR LOSS
Hair loss is a natural and biological process. The problem begins when we all start to notice that it intensifies and we notice that we are losing more and more hair. Did you know that 42% of Spanish men suffer or will suffer some kind of alopecia problem during their lifetime? Don't worry. We have the solution to prevent and stop hair loss before it becomes irremediable.
What sets this serum apart from all the other products you've tried? Its ingredients and effectiveness. Why? Because it is formulated with 3% Procapil, thus favoring the anchorage of the hair, strengthening the metabolism and the structure of the hair follicle.
of men have alopecia problems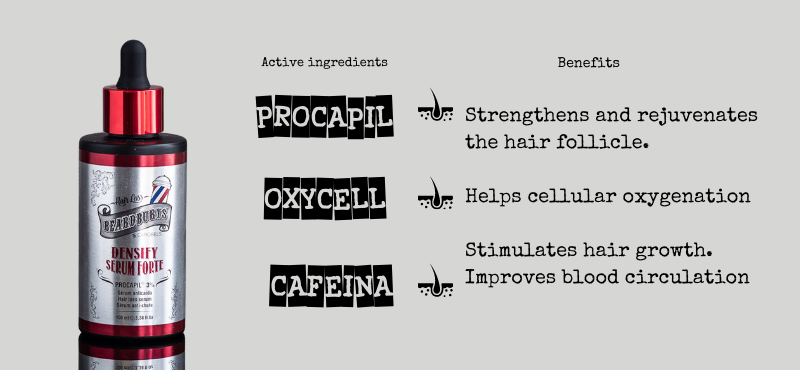 1. Wash your hair by massaging the scalp well. This first step will help the treatment to be more effective as the scalp will be freshly stimulated and clean.
2. Dry excess moisture.
3. Use a comb to divide the hair into sections.
4. Apply 3 to 5 drops to each section and massage the product with your fingertips to promote its absorption.
Results are visible after 4 months and a minimum of 3 applications per week is recommended.
You may also be interested