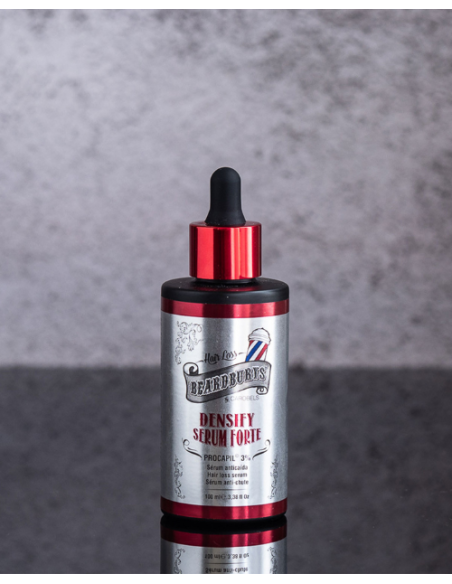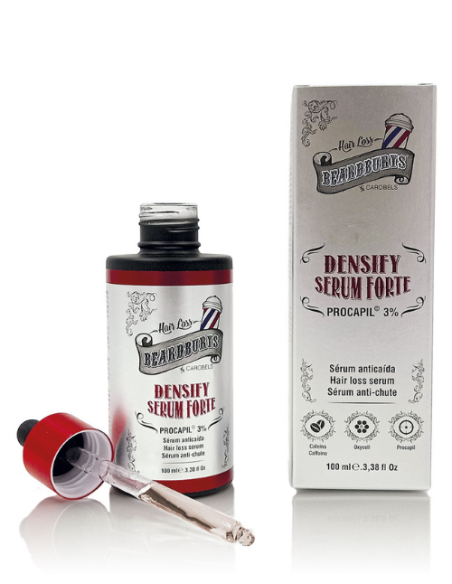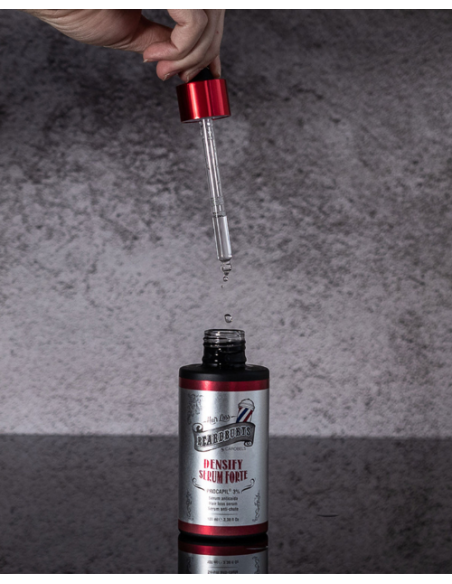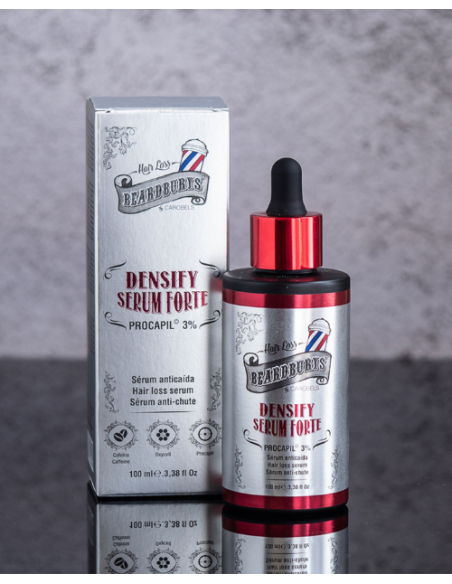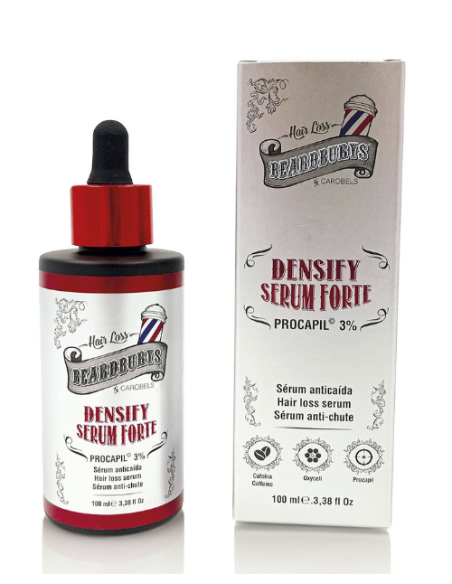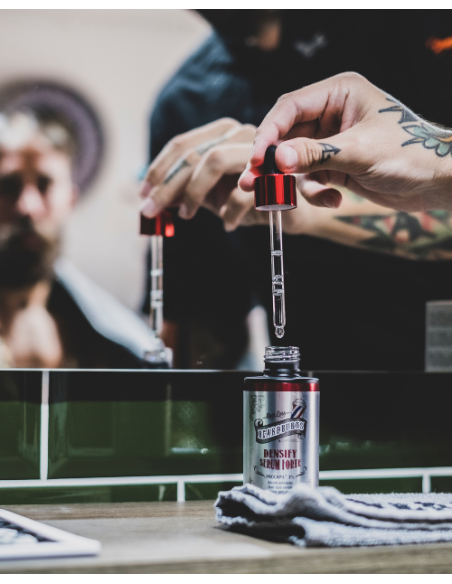 Beardburys Densify Serum Forte is an hair loss lotion formulated with Procapil (3%), which provides a protective and repairing effect to the different structures of the hair follicle, slowing down the aging process and preventing hair loss. It helps stimulate growth by redensifying the hair.
Thanks to its formulation with caffeine, procapil, and oxicell, Beardburys Densify Serum Forte improves blood circulation in the scalp, helping to prevent hair loss and stimulating hair growth. It also strengthens and rejuvenates the hair follicle, promoting hair anchoring.
Helps to stop hair loss
Activates microcirculation and promotes scalp oxygenation.
Aloe vera for hair care, providing softness and intense hydration
Fresh sensation thanks to menthol scent
Paraben-free
Apply a small amount to damp hair and massage into the scalp with your fingers.
 
Leave on for 2 minutes and rinse thoroughly.
For a refreshing effect, leaving hair shiny and moisturised, use the Fresh Shampoo.
If your hair is white or grey, Grey Shampoo provides moisture and silkiness.
If you want to take care of your hair in your daily wash, Daily Shampoo, free of sulphates and parabens, takes maximum care of your scalp.
The choice of shampoo is essential for hair care, so it is important to know why men need the right product for their hair.
Men's hair is different from women's hair due to genetics.
It is less elastic and resistant.
It is thicker.
It is more greasy.
Customers who bought this product also bought: