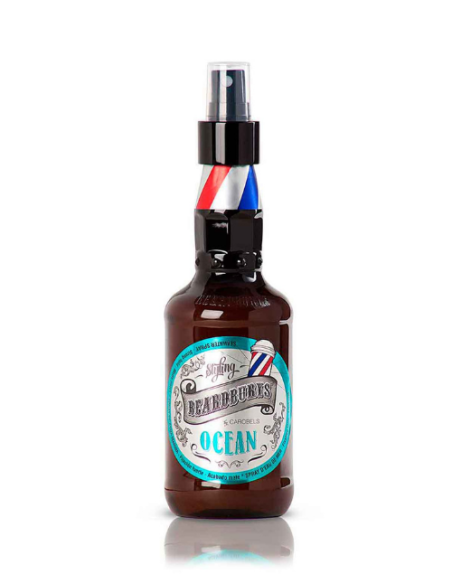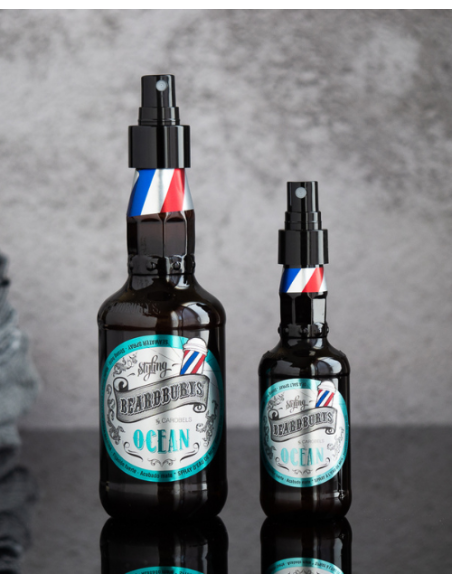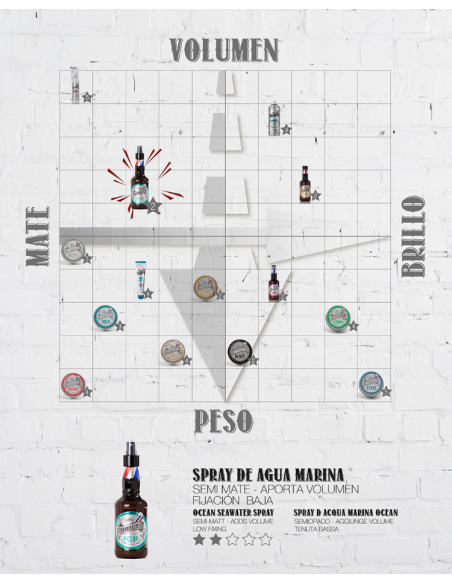 Fixation

Media

Finish

Matt
With the Beardburys sea water spray you will achieve a look with a matte and natural finish.
Fixes and marks waves in wavy and curly hair.
Does not weigh hair down.
Hair with more volume.
Matte finish with a natural effect.
Facilitates combing and adds texture
Combination of salts and ingredients that keeps hair nourished and cared for.
The Ocean Beardburys Sea Water Spray is composed of salts and special ingredients that help to keep hair nourished and hydrated while allowing you to easily create the best "sufer" looks, making it the perfect ally for the best professional styling in barber shops.
Spray evenly on the hair
Give the desired shape with the help of the hands.
Can be combined with other Beardburys styling products.
For a more complete professional hair treatment and care, Beardburys extensive line of shampoos meets the most demanding needs of professionals:
For a refreshing effect, achieving shiny and hydrated hair, use the Fresh Shampoo.
If you want to achieve greater density by slowing down hair loss, Densify Shampoo activates and oxygenates the scalp.
If your hair is white or gray, Grey Shampoo provides moisture and silkiness.
If you want to take care of your hair in your daily wash, Daily Shampoo, free of sulfates and parabens, takes maximum care of your scalp.

Customers who bought this product also bought: