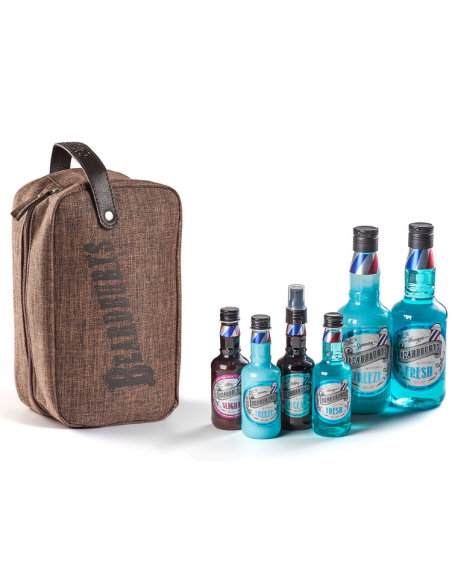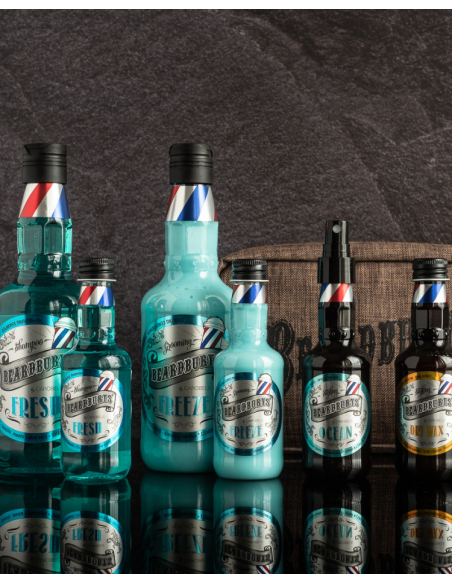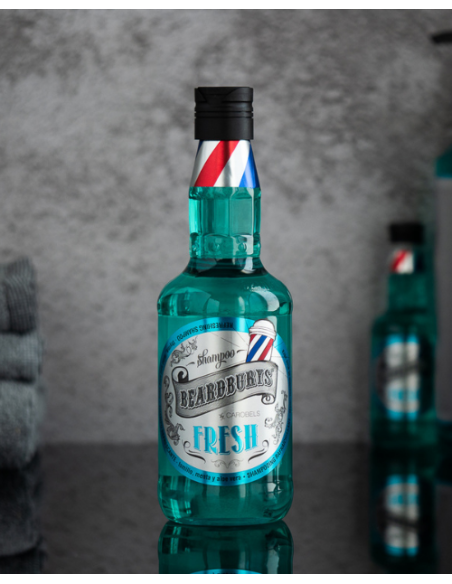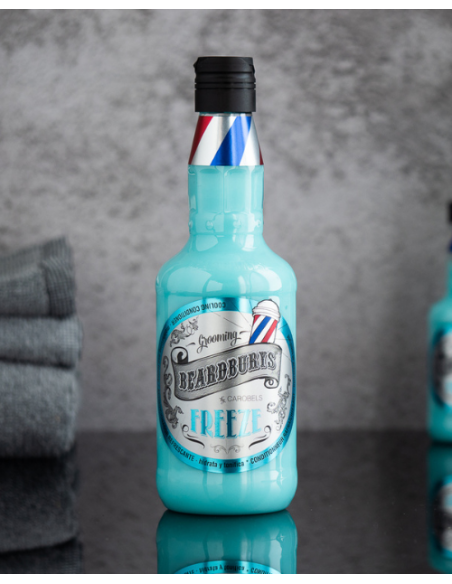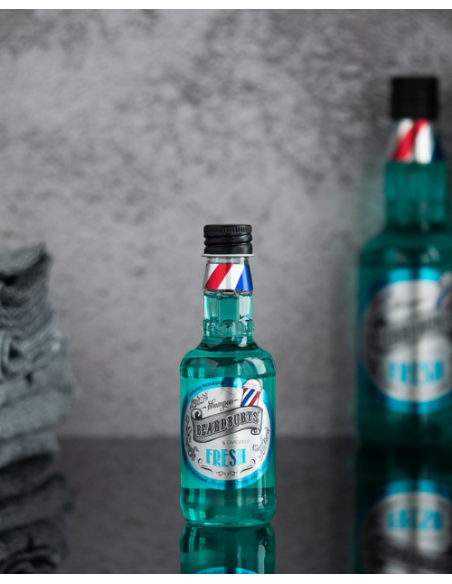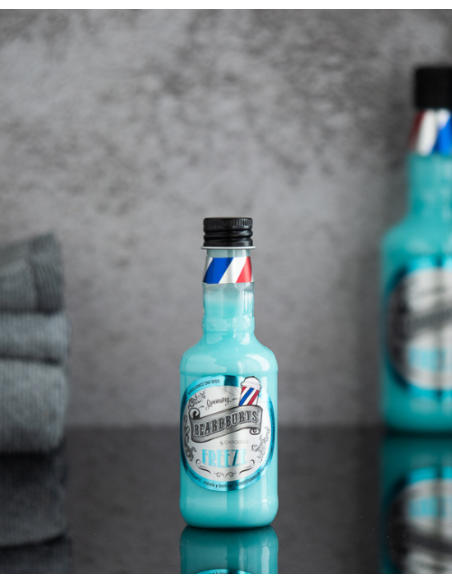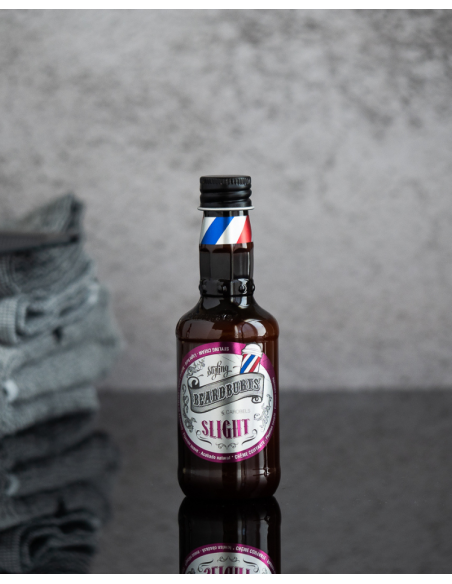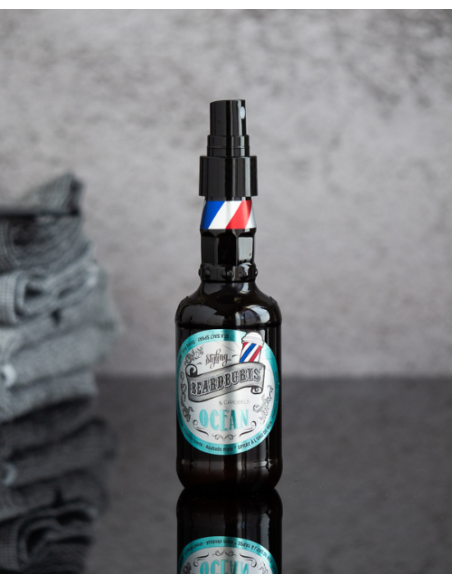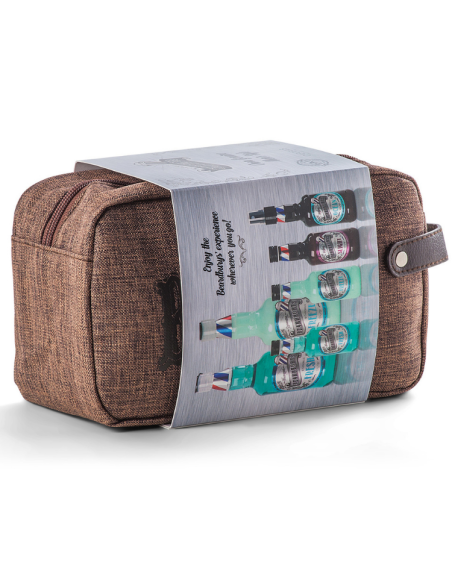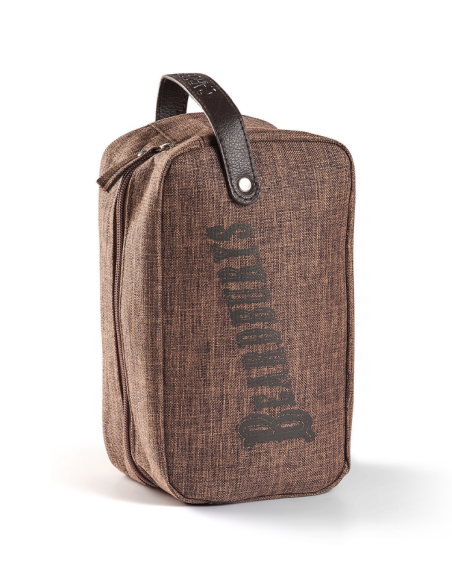 Hair Care + Hair Dressing Kit Beardburys
Everything you need to clean and care for your hair and achieve the style you want.
A pack with refreshing shampoo and conditioner and Beardburys hair fixings. All this in a practical toiletry bag.
This comprehensive set contains everything you need to clean, care for, and style your hair to your liking. The pack includes refreshing shampoo and conditioner, designed to leave your hair clean, soft, and pleasantly scented. Additionally, it features various hair fixatives from the Beardburys brand, ideal for creating the style you prefer.
The shampoo, formulated with high-quality ingredients, removes impurities and excess oil, leaving your hair fresh and revitalized. The conditioner complements this experience, providing hydration and softness, making styling easier and leaving your hair manageable and silky.
Beardburys range of hair fixatives offers a variety of products, from shaping waxes to setting sprays, to suit any style you wish to achieve. These products are designed to provide a firm and long-lasting hold, ensuring your hairstyle stays in place throughout the day.
Furthermore, all this care and style are neatly organized in a practical toiletry bag, perfect for carrying with you wherever you go. Whether you're looking for a casual look for everyday wear or a more elaborate hairstyle for special occasions, this comprehensive set provides you with the necessary tools to achieve the desired style, keeping your hair clean, fresh, and perfectly styled at all times.
Fresh refreshing shampoo 330ml + 110ml with menthol extract that causes a refreshing sensation on the scalp. Ideal for use after exercise, also for its thyme content with purifying action.
Freeze 330ml + 110ml refreshing conditioner based on citrus and essential oils with moisturizing and toning action. Hair is left soft, moisturized and frizz-free.
Sligth styling cream 100ml Styling cream with soft hold and natural finish that adds density and volume to the hair.
Ocean Sea Water Spray 100ml to create wet look styles with a matte finish. The easiest "surfer" look to create with a strong hold that will stay with you all day long.
Customers who bought this product also bought: