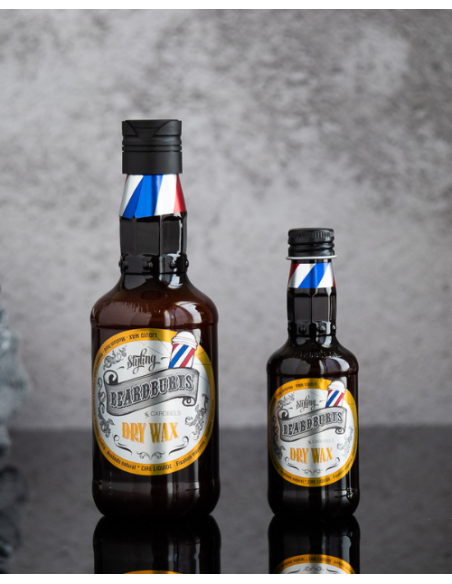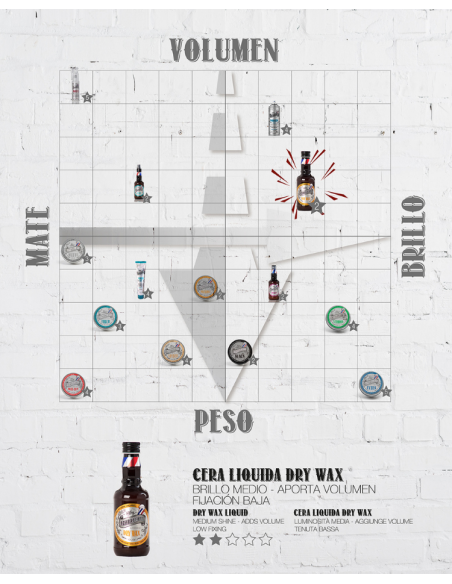 Liquid Hair Wax Beardburys Dry Wax
Styling tonic with a liquid wax base, ideal for creating looks with a hairdryer or heat tools. It adds volume and texture so you can create big styles.
Medium to long hold. Non-greasy formula.
Fixation 3/5
Shine 3/5
FEATURES
With Beardburys' liquid wax, it's now easier to create the best looks while blow-drying your hair directly.
With medium hold and shine, it's the perfect product for barbers.
BENEFITS
Provides volume and texture with professional results, ensuring your hairstyle lasts longer.
Shapes the hair while blow-drying or using other heat styling tools.
Fixation

Media

Finish

Natural

Products

Waxes
Apply to damp hair using a comb and style with a hairdryer.
 
Shiny wet look finish.
 
If brushed out, the finish is natural.
 
Reactivate with water
Customers who bought this product also bought: