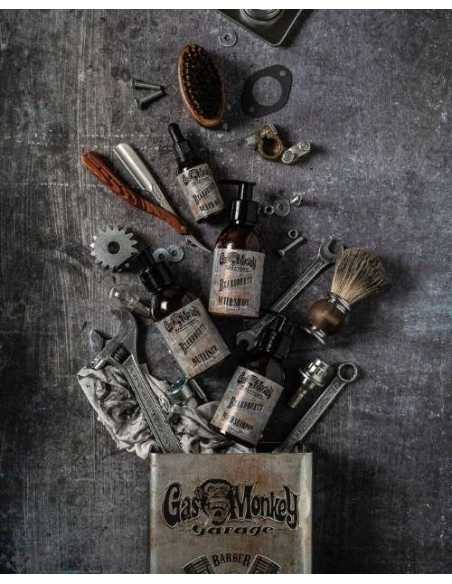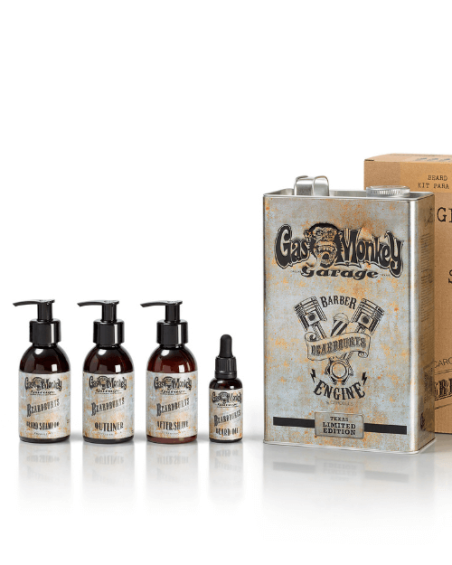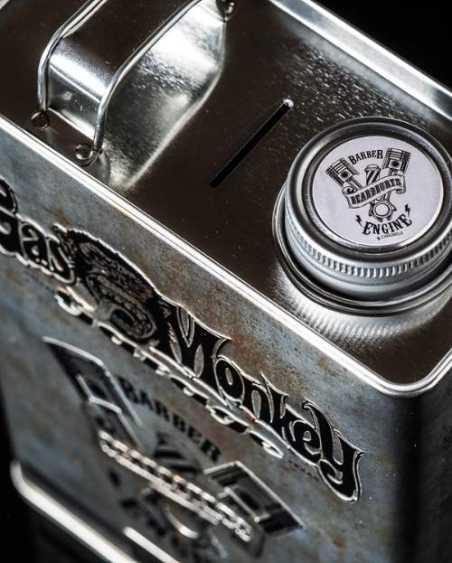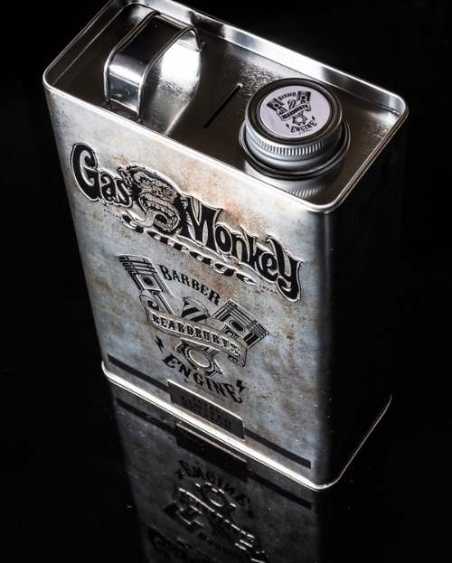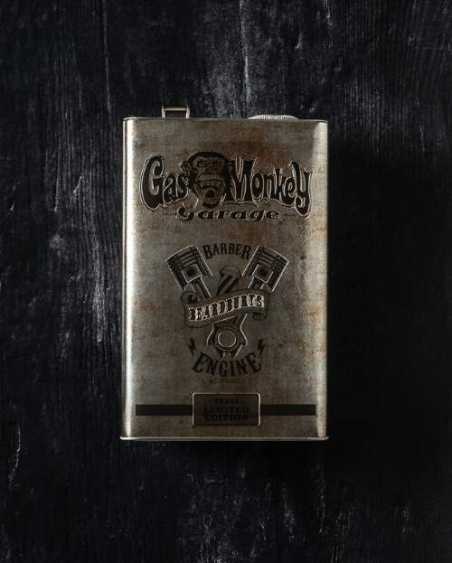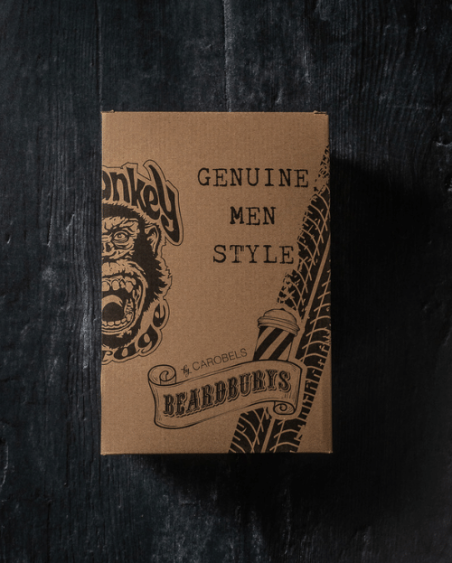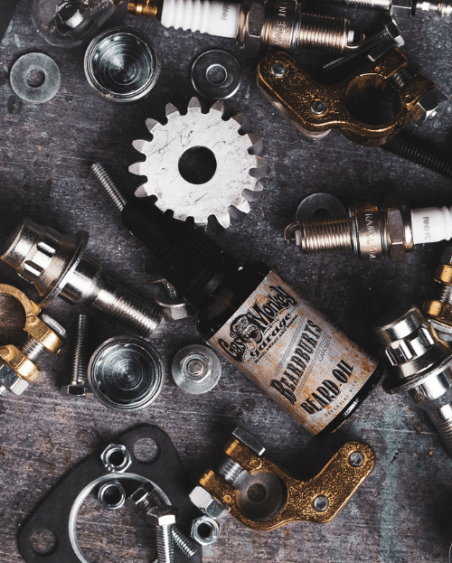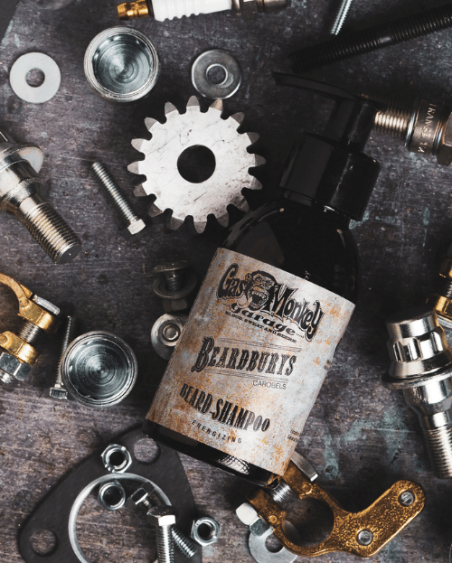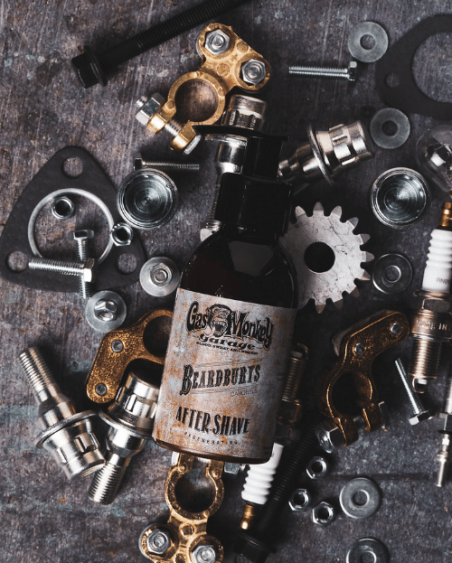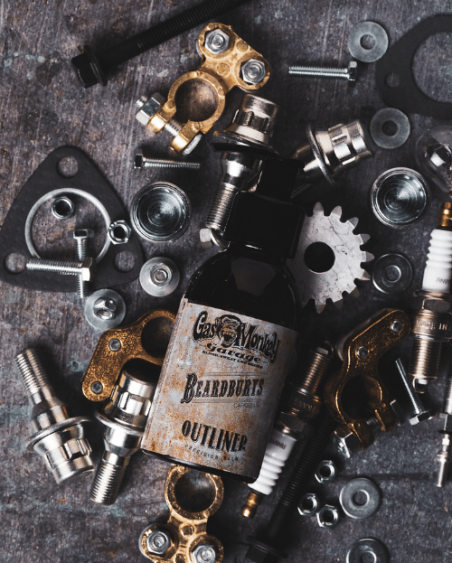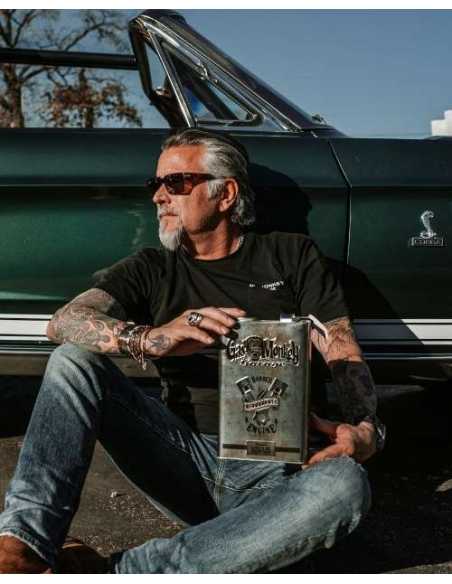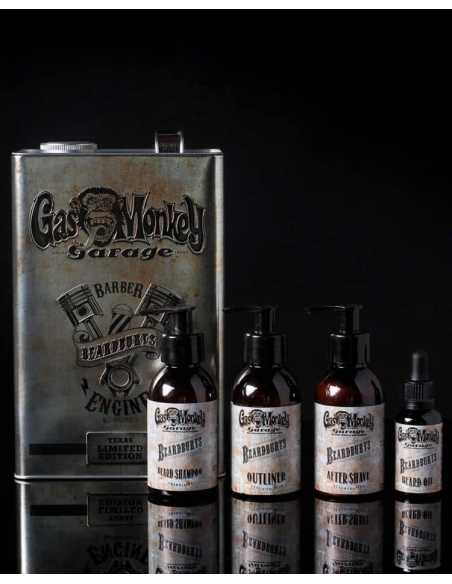 Men's Grooming Kit Beardburys & Gas Monkey Garage Limited Edition
Explore the exclusive Limited Edition Kit in collaboration with Gas Monkey Garage and Richard Rawlings. This unique package, available in limited units, features a fully customized vintage tin, along with a distinctive box and the exceptional Beardburys & Gas Monkey product line. With 4 different Kits to choose from—Matte, Shine, Beard, and Shave—pick the one that suits your style best.
Seize this opportunity and get yours now to embrace the authentic Beardburys way of life.
Contents of the Limited Edition Beardburys & Gas Monkey Garage Men's Grooming Kits:
---
MATTE-STYLE HAIRSTYLE KIT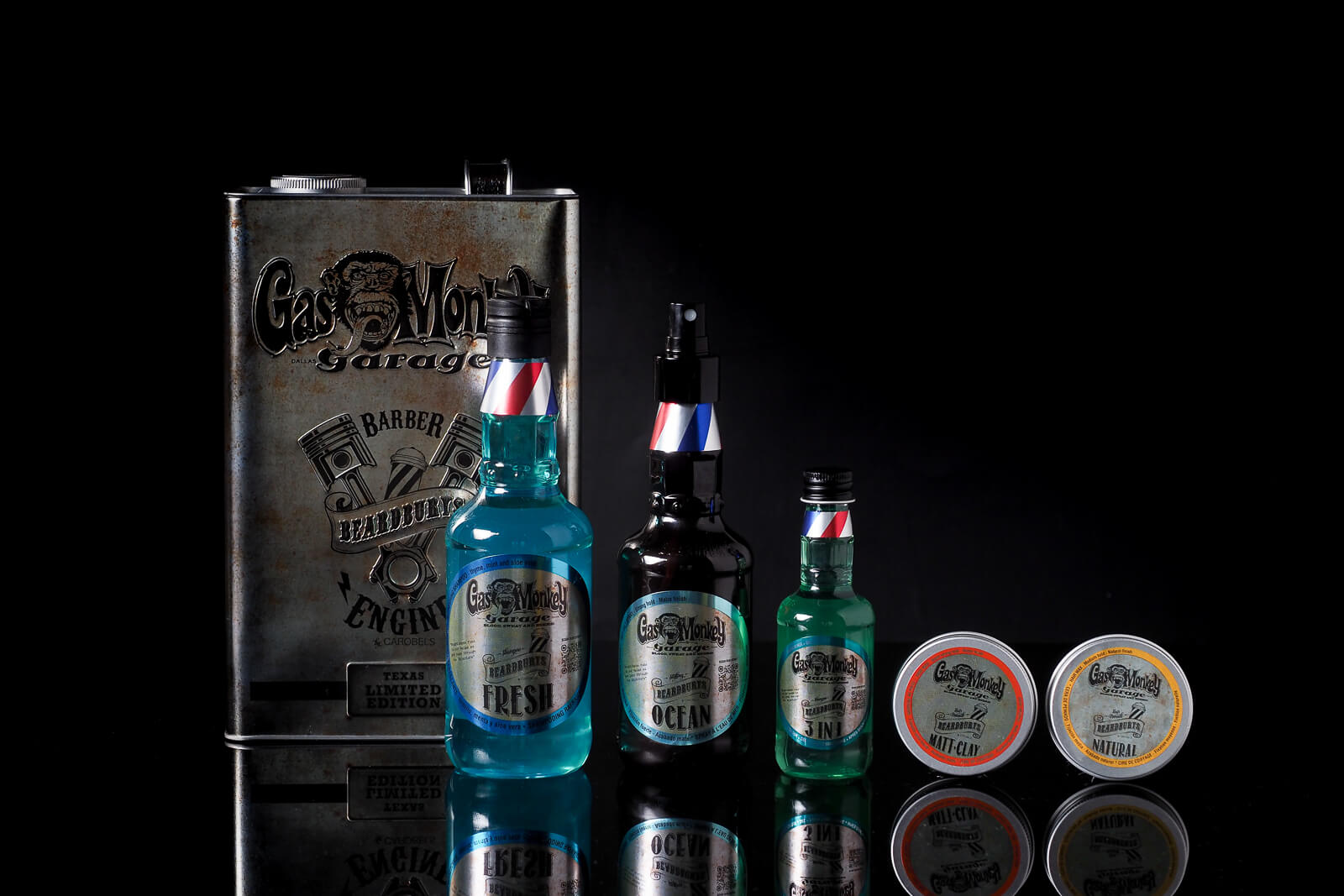 CAN GAS MONKEY & BEARDBURYS
1. FRESH SHAMPOO: with menthol extract for a refreshing sensation on the scalp. 330 ml
2. OCEAN: Sea water spray for wet look styling with a matte finish. 100 ml
3. 3 in 1: Gently cleanses your hair, with a conditioning effect that softens the hair and provides optimal body hygiene. 100 ml
4. MATT CLAY: Water-based styling clay. Extreme hold and matte finish. 30 ml
5. NATURAL: Hair wax ideal for shaping your hair and giving a natural effect. 30 ml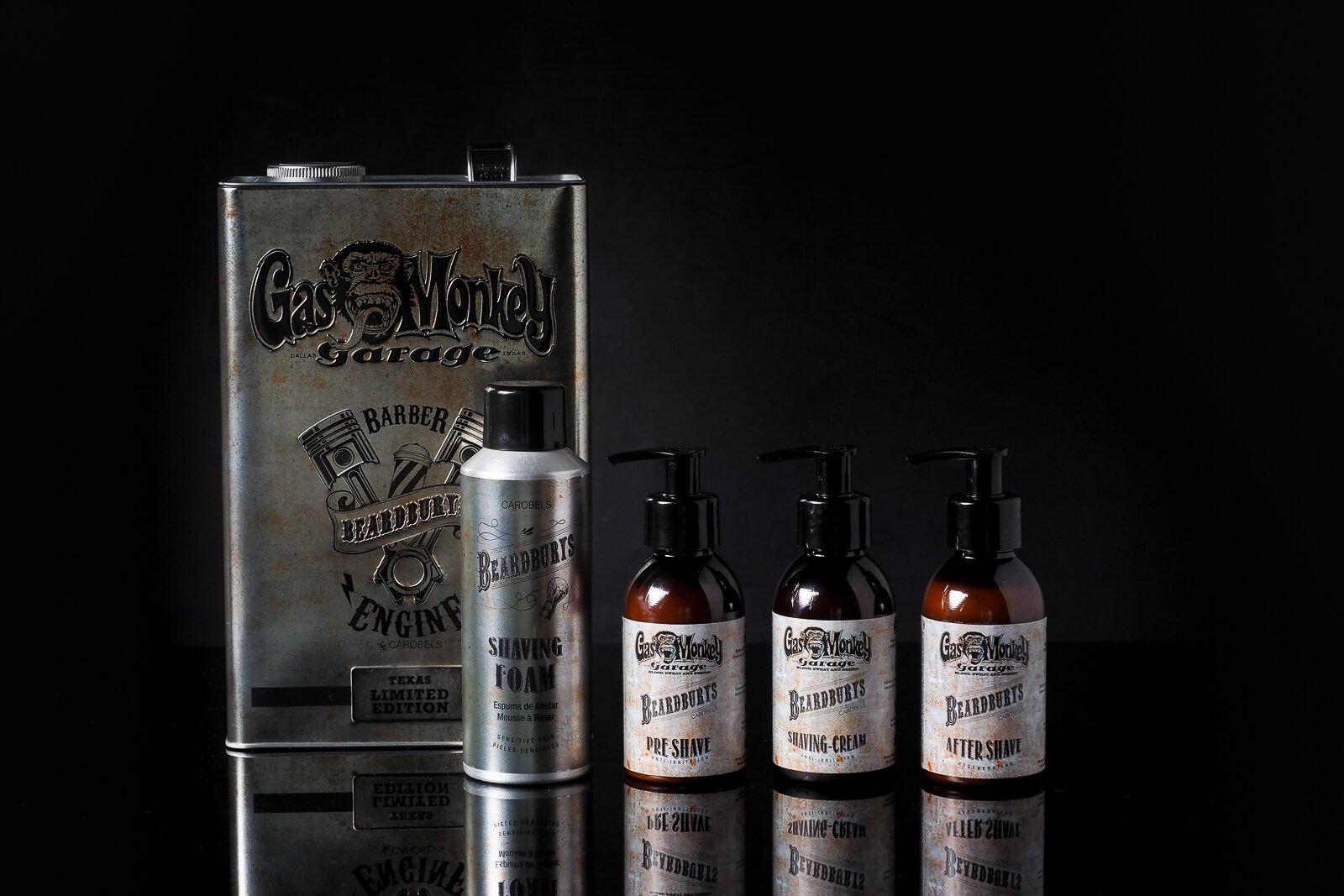 CAN GAS MONKEY & BEARDBURYS
1. SHAVING FOAM: High density shaving foam. 200 ml
2. PRE SHAVE: Pre-shave cream, softens and softens the beard for a better shave. 150 ml
3. SHAVING CREAM: Shaving cream with anti-irritation effect. 200 ml
4. AFTER SHAVE: Maximum sensation of freshness on the skin after shaving. Soothing and regenerating balm. 150 ml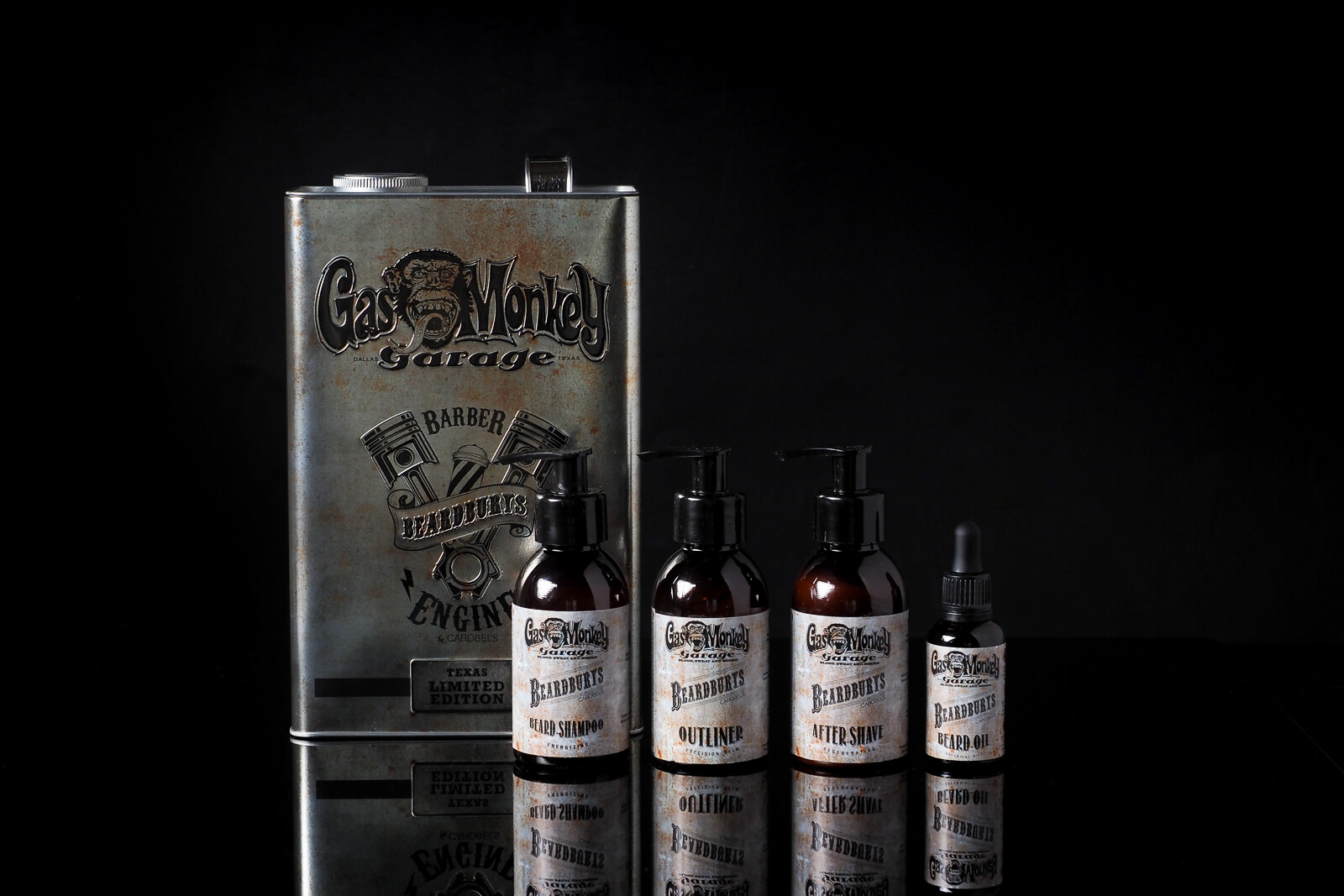 CAN GAS MONKEY & BEARDBURYS
1. BEARD SHAMPOO: Specific shampoo for cleansing the face and beard. 150 ml
2. OUTLINER: Precision transparent balm. Allows shaving in a visible way. 50 ml
3. AFTER SHAVE: Maximum sensation of freshness on the skin after shaving. Balm with soothing and regenerating action. 150 ml
4. SERUM: for beard and mustache that provides deep hydration of the hair for greater softness. 30 ml
SHINY-STYLE HAIRSTYLE KIT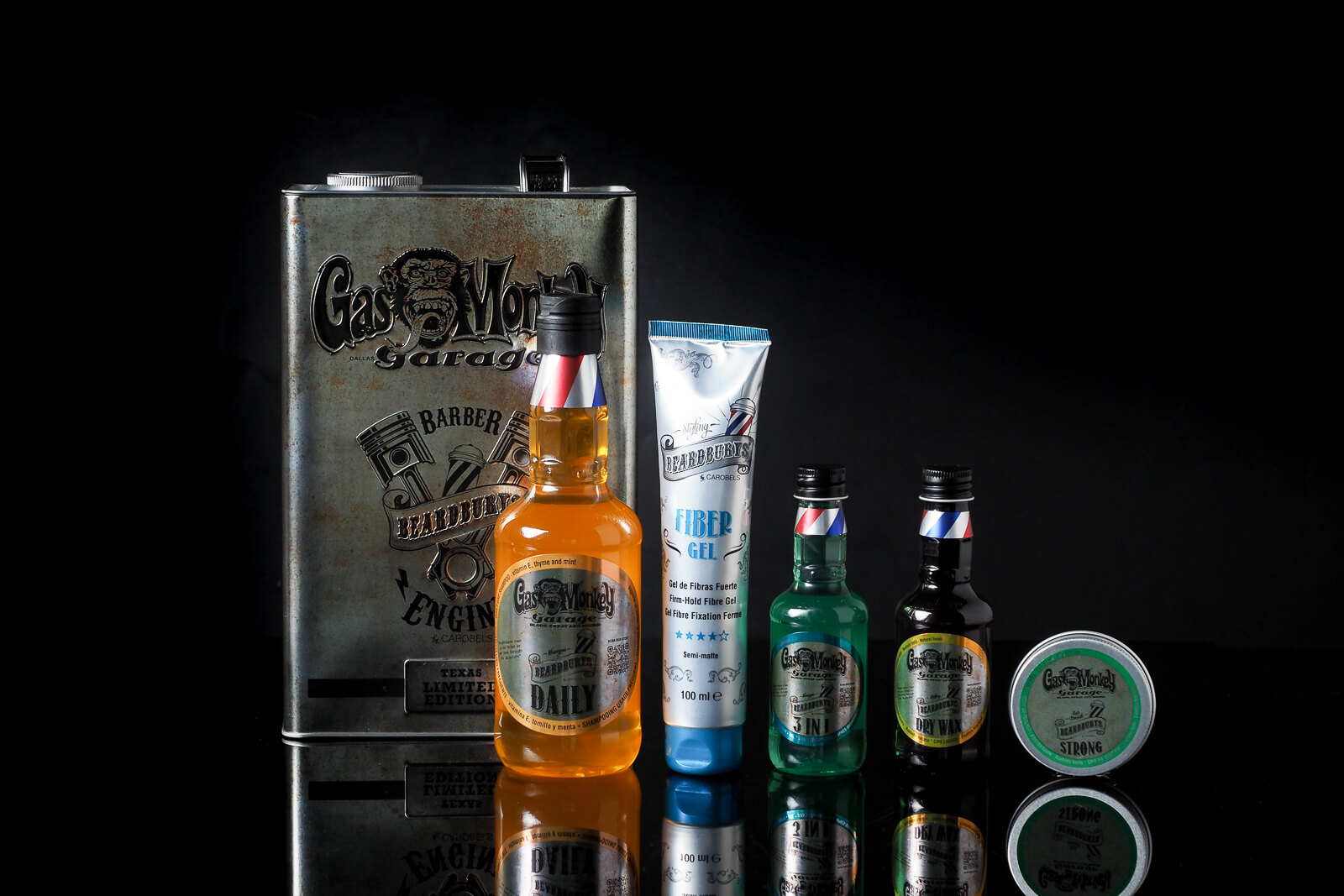 CAN GAS MONKEY & BEARDBURYS
1. DAILY: Frequent use shampoo with mild formula, free of sulfates and parabens, for maximum scalp care. 330 ml
2. FIBER GEL: with long-lasting firm and flexible hold and natural finish. 100 ml
3. 3 in 1: Gently cleanses your hair with a conditioning effect that softens the hair and provides optimal body hygiene. 100 ml
4. DRY WAX: Liquid wax that ensures control, medium hold and shine effect. 100 ml
5. STRONG: Strong hold wax with wet look. 30 ml
MATTE-STYLE HAIRSTYLE KIT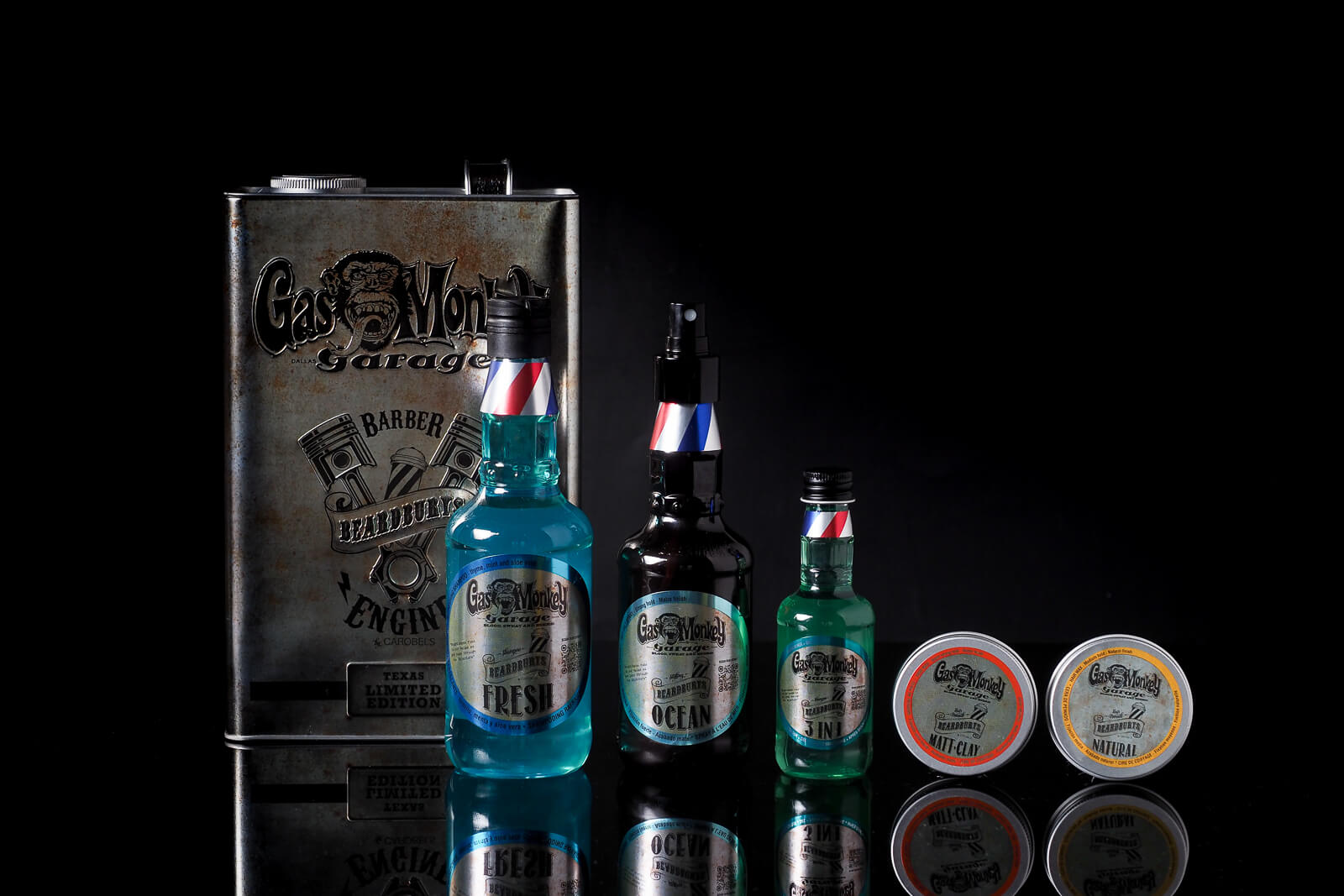 CAN GAS MONKEY & BEARDBURYS
1. FRESH SHAMPOO: with menthol extract for a refreshing sensation on the scalp. 330 ml
2. OCEAN: Sea water spray for wet look styling with a matte finish. 100 ml
3. 3 in 1: Gently cleanses your hair, with a conditioning effect that softens the hair and provides optimal body hygiene. 100 ml
4. MATT CLAY: Water-based styling clay. Extreme hold and matte finish. 30 ml
5. NATURAL: Hair wax ideal for shaping your hair and giving a natural effect. 30 ml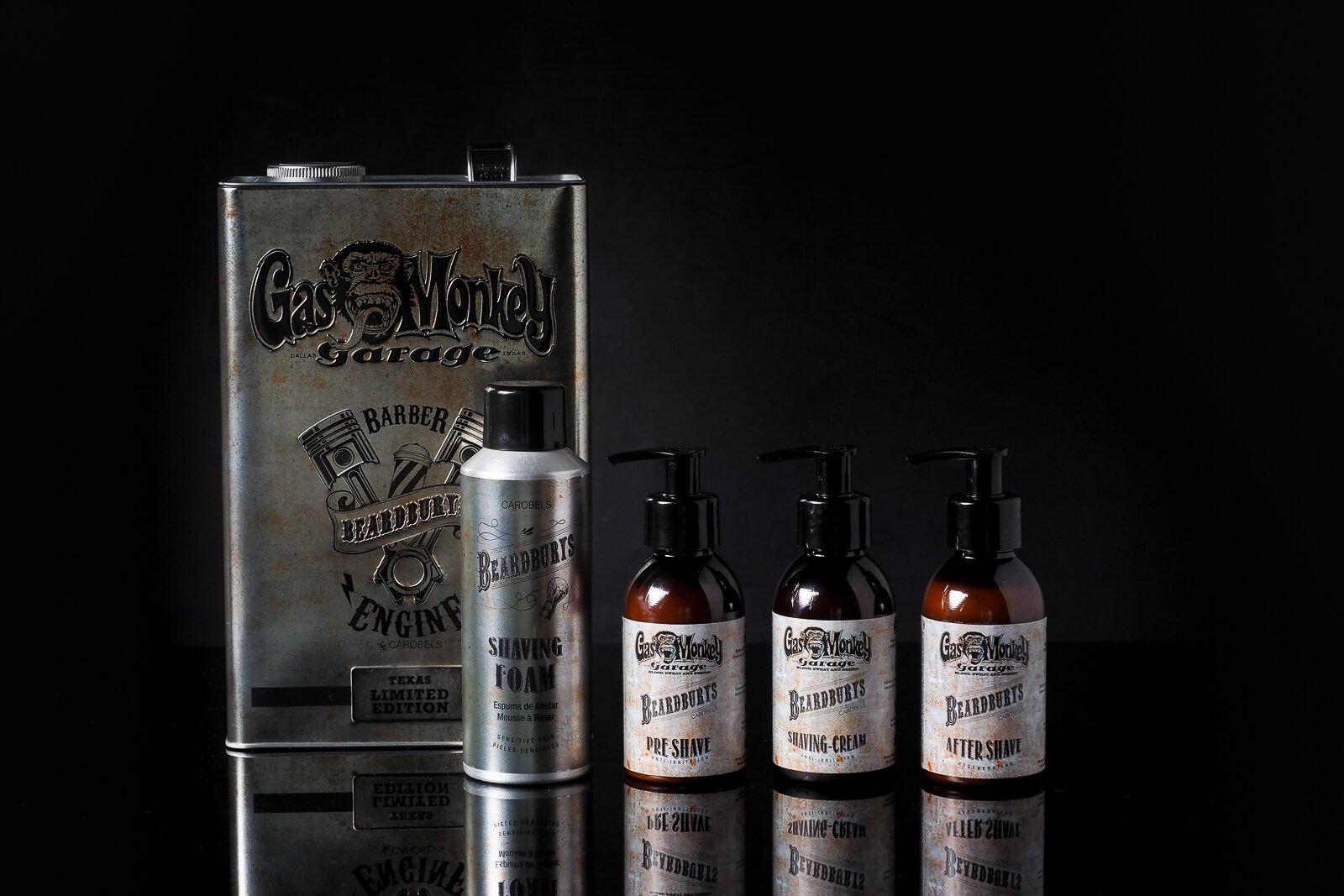 CAN GAS MONKEY & BEARDBURYS
1. SHAVING FOAM: High density shaving foam. 150 ml
2. PRE SHAVE: Pre-shave cream, softens and softens the beard for a better shave. 150 ml
3. SHAVING CREAM: Shaving cream with anti-irritation effect. 200 ml
4. AFTER SHAVE: Maximum sensation of freshness on the skin after shaving. Soothing and regenerating balm. 150 ml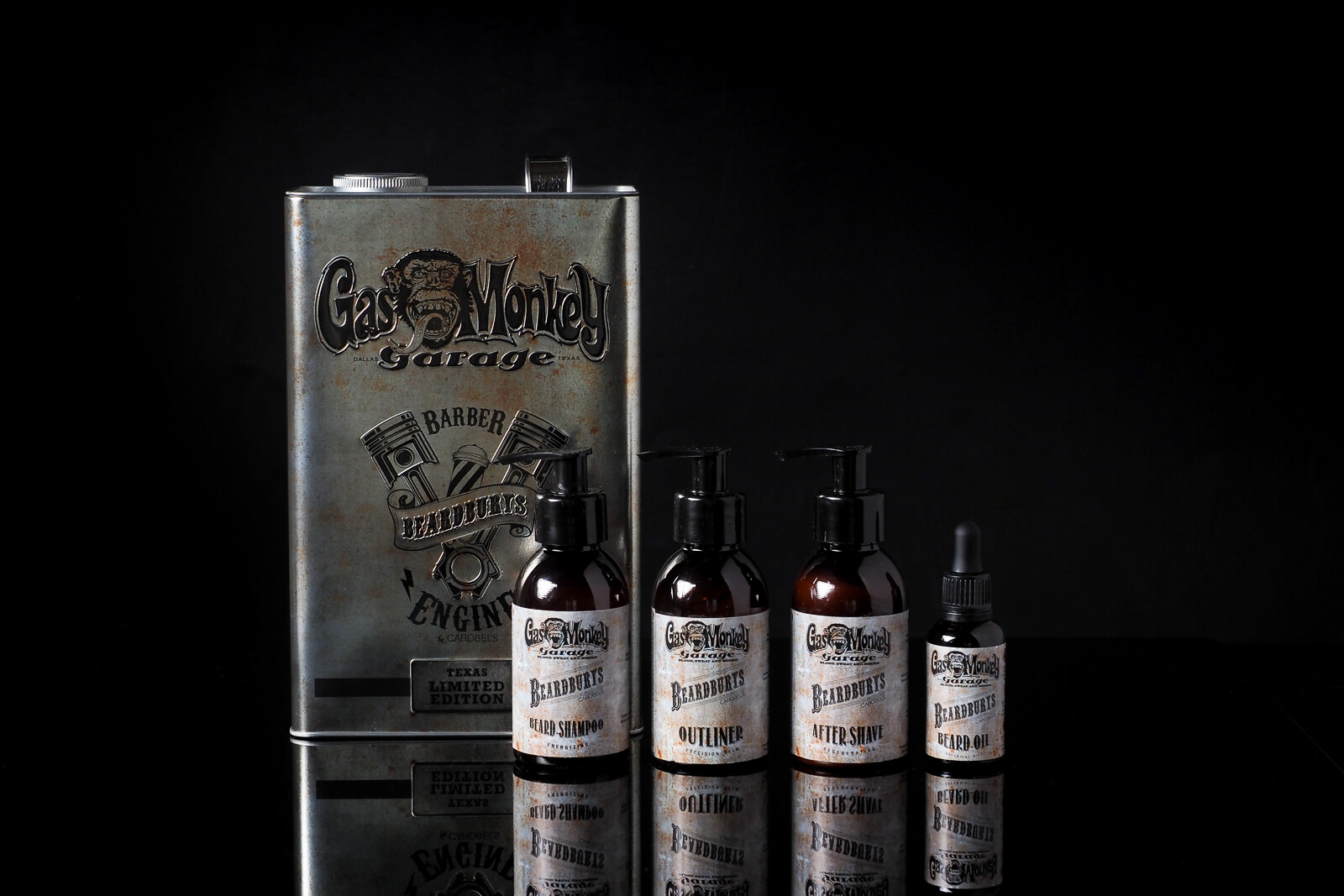 CAN GAS MONKEY & BEARDBURYS
1. BEARD SHAMPOO: Specific shampoo for cleansing the face and beard. 150 ml
2. OUTLINER: Precision transparent balm. Allows shaving in a visible way. 50 ml
3. AFTER SHAVE: Maximum sensation of freshness on the skin after shaving. Balm with soothing and regenerating action. 150 ml
4. SERUM: for beard and mustache that provides deep hydration of the hair for greater softness. 30 ml
SHINY-STYLE HAIRSTYLE KIT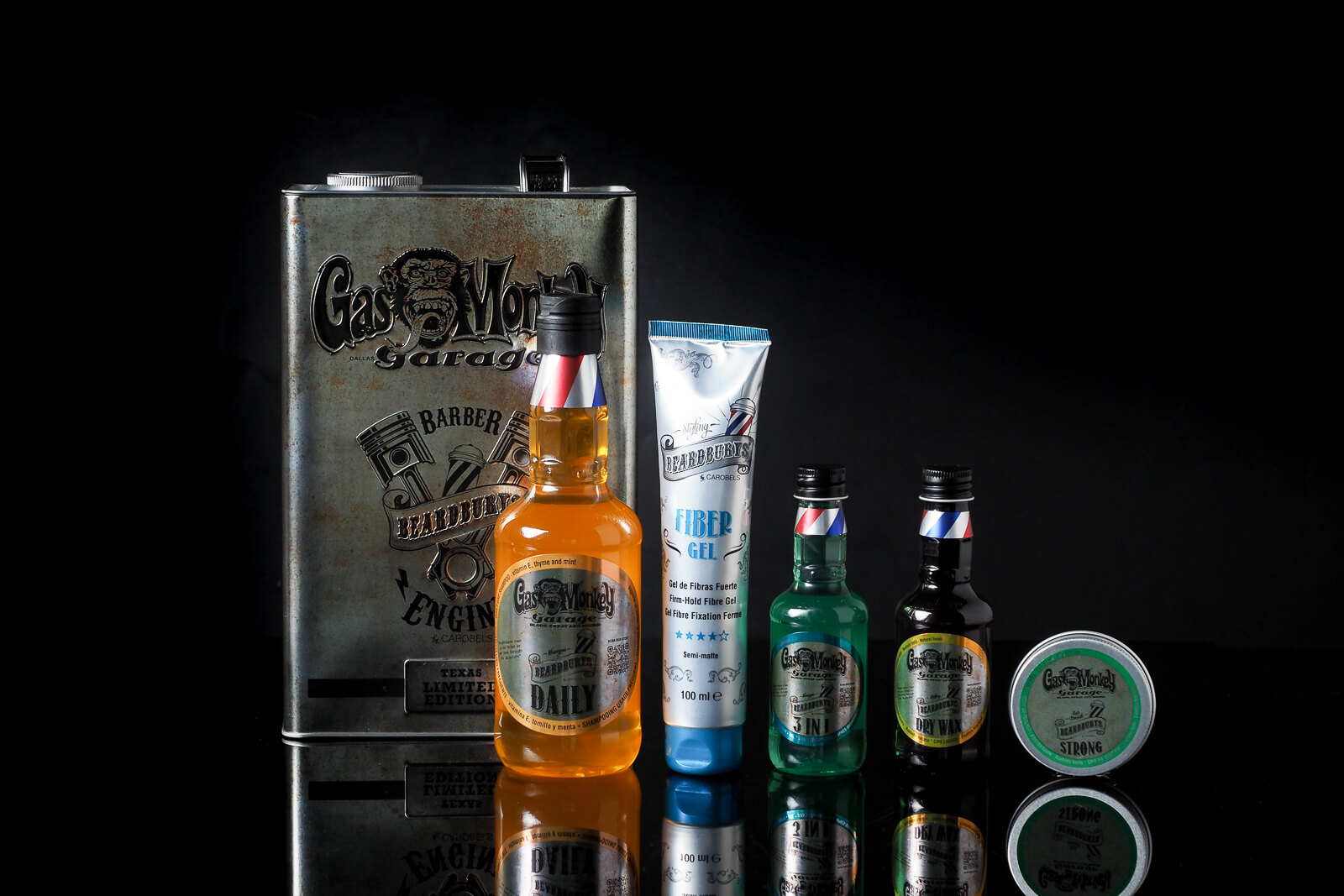 CAN GAS MONKEY & BEARDBURYS
1. DAILY: Frequent use shampoo with mild formula, free of sulfates and parabens, for maximum scalp care. 330 ml
2. FIBER GEL: with long-lasting firm and flexible hold and natural finish. 100 ml
3. 3 in 1: Gently cleanses your hair with a conditioning effect that softens the hair and provides optimal body hygiene. 100 ml
4. DRY WAX: Liquid wax that ensures control, medium hold and shine effect. 100 ml
5. STRONG: Strong hold wax with wet look. 30 ml
Customers who bought this product also bought: