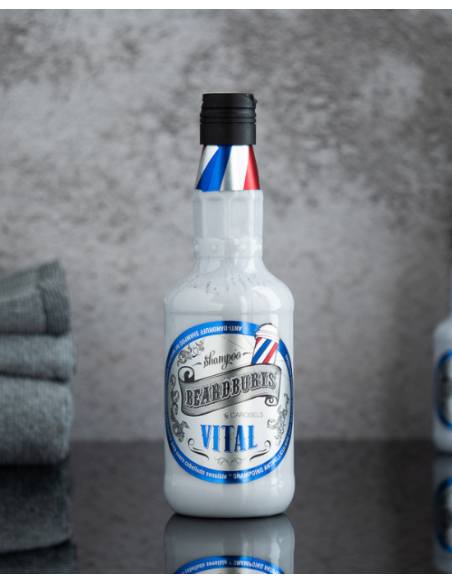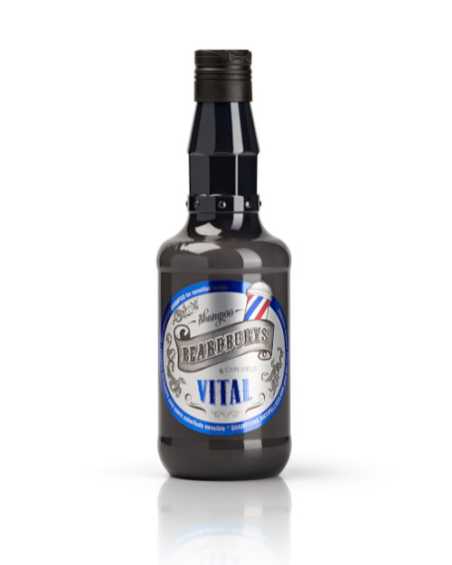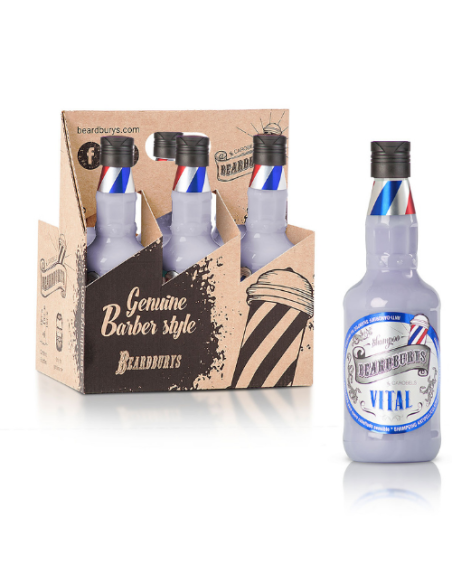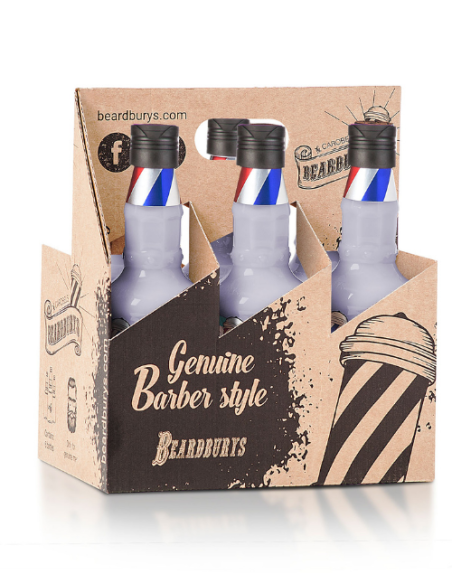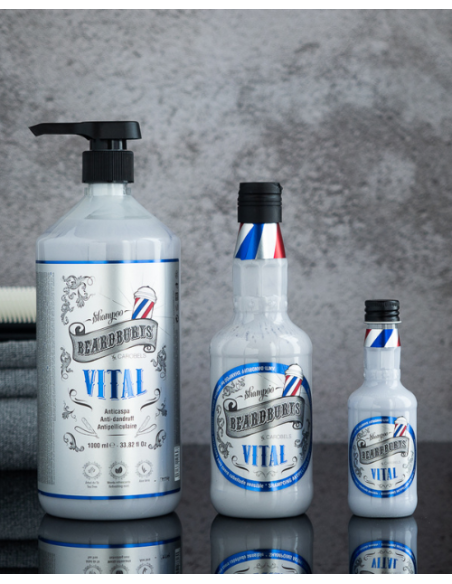 Anti-dandruff Shampoo Beardburys Vital
Anti-dandruff shampoo for sensitive scalps, with peeling effect. Boosts oxygenation of the scalp, reduces flaking and fights the micro-organisms that cause dandruff. Formula with aloe vera, tea tree and mint extracts. For a fresh, healthy and itch-free scalp.
Vital by Beardburys is the anti-dandruff shampoo with mint extract that provides freshness to the scalp, helping to relieve itching caused by dandruff. It contains tea tree oil to combat dandruff and promote scalp oxygenation, along with Aloe vera to provide softness and intense hydration to the hair. Paraben-free.
BENEFITS
Refreshing mint extract that provides freshness to the scalp
Aloe vera for hair care, providing softness and intense hydration
Scalp oxygenation for deep cleansing, itch-free
Paraben-free
Apply to damp hair and emulsify.
Leave on for 2 to 3 minutes.
Rinse thoroughly with water.
It is recommended to alternate its use with Fresh or Daily shampoo.
If you want to achieve greater density by slowing down hair loss, Densify Shampoo activates and oxygenates the scalp.
If your hair is white or grey, Grey Shampoo provides hydration and silkiness.
If you want to take care of your hair in your daily wash, Daily Shampoo, free of sulphates and parabens, takes maximum care of your scalp.
If you want to eliminate sebum from your scalp, the
Clear Shampoo, with its purifying and soothing effect, effectively removes excess oil and reduces itching and irritation.
For a smooth, hydrated and frizz-free finish, the Freeze Conditioner leaves a refreshing effect on the hair.
Customers who bought this product also bought: