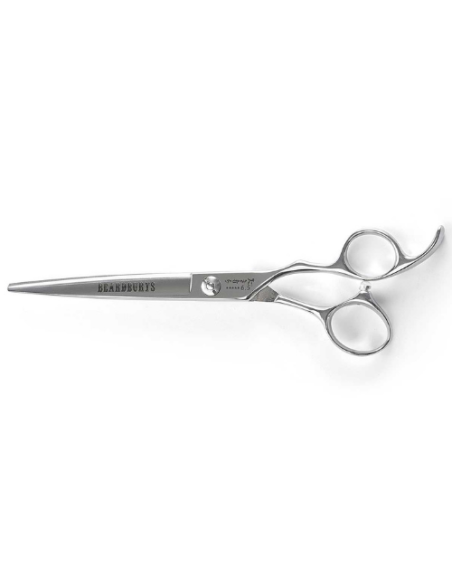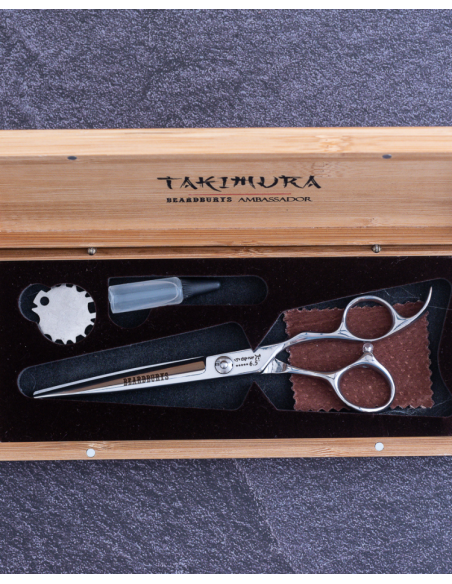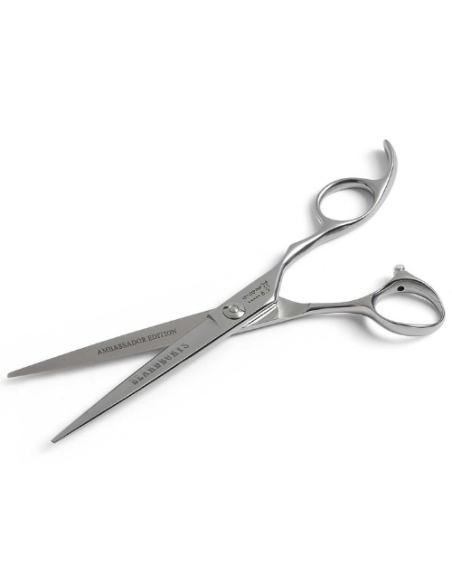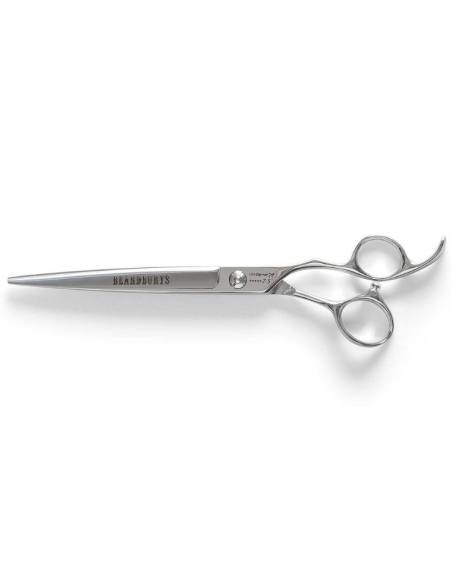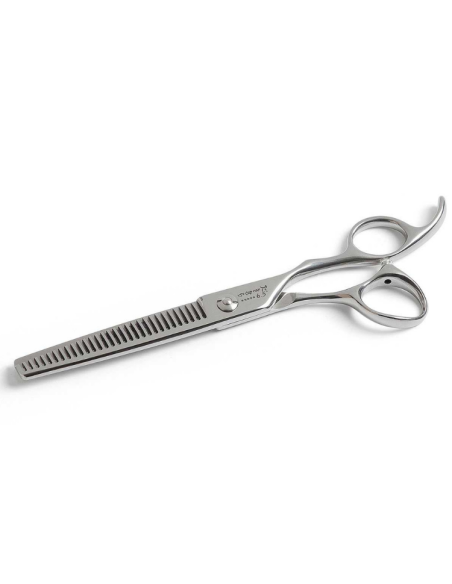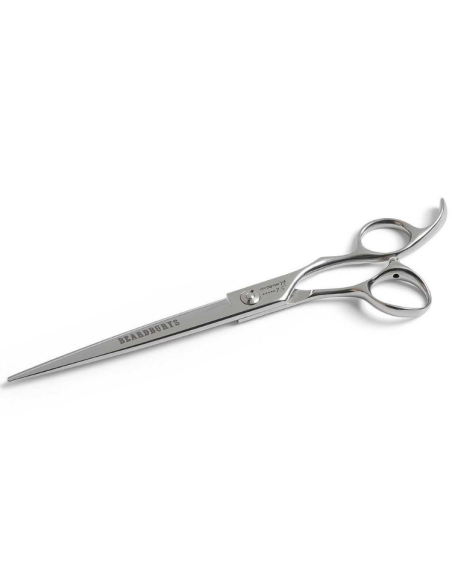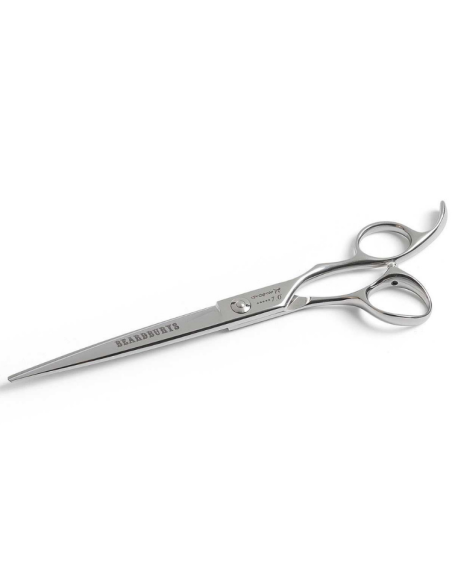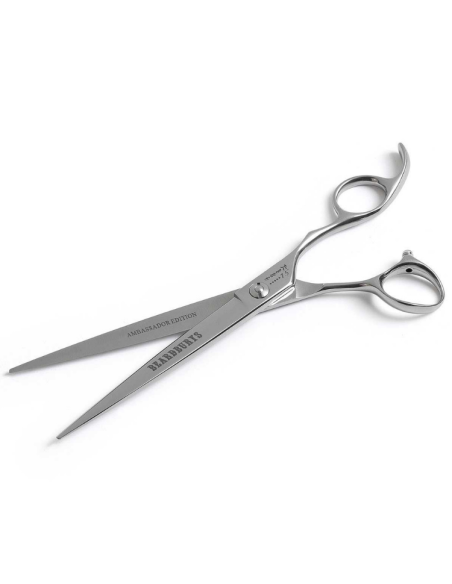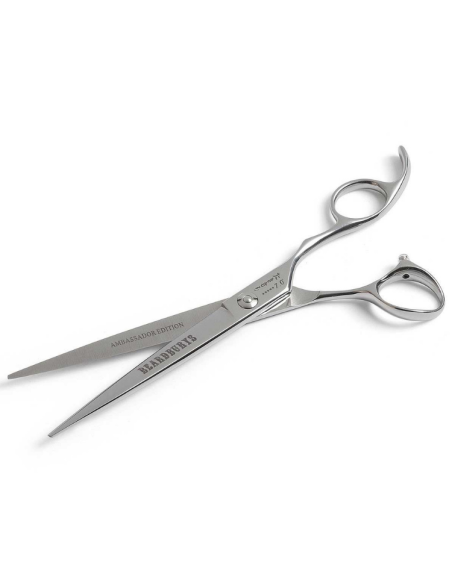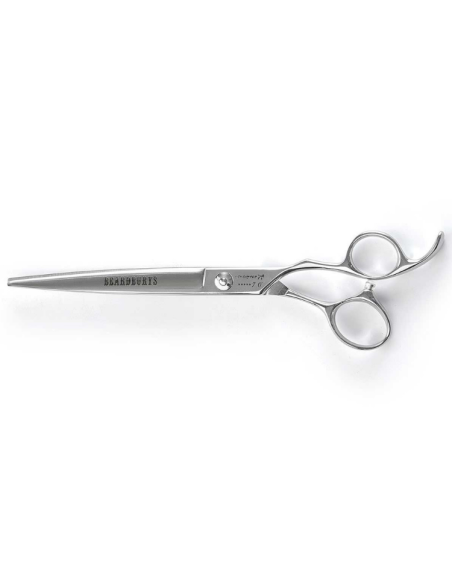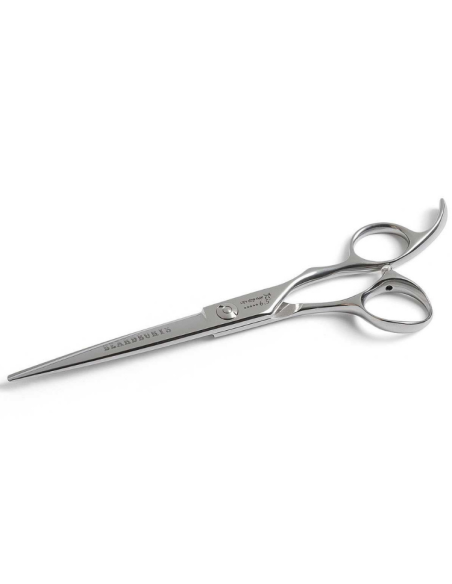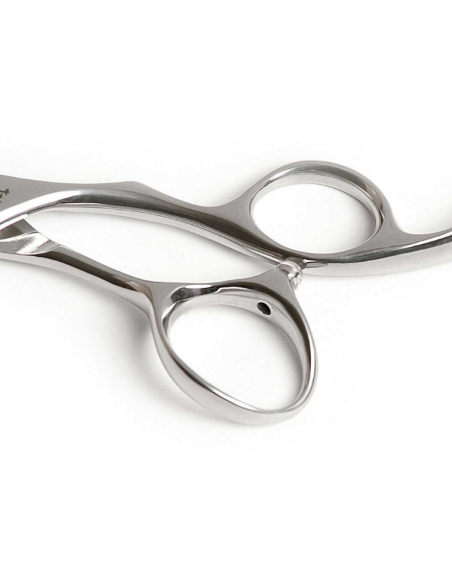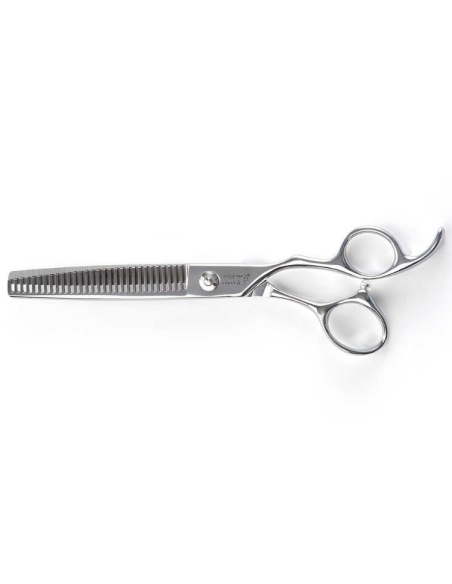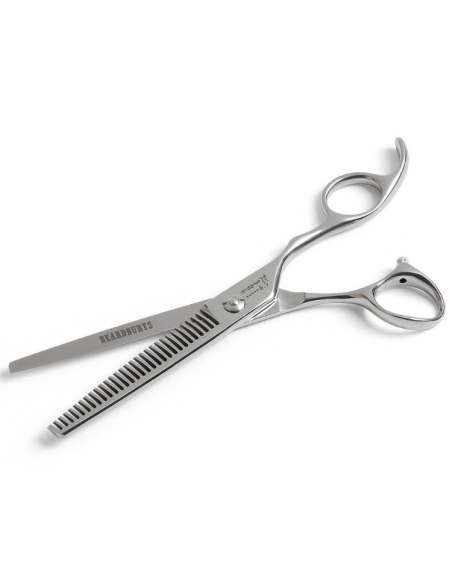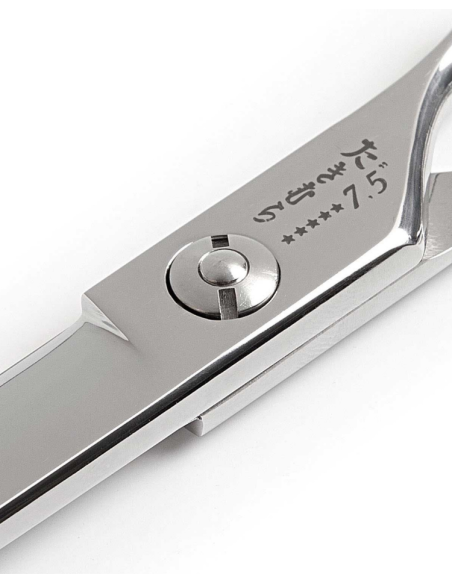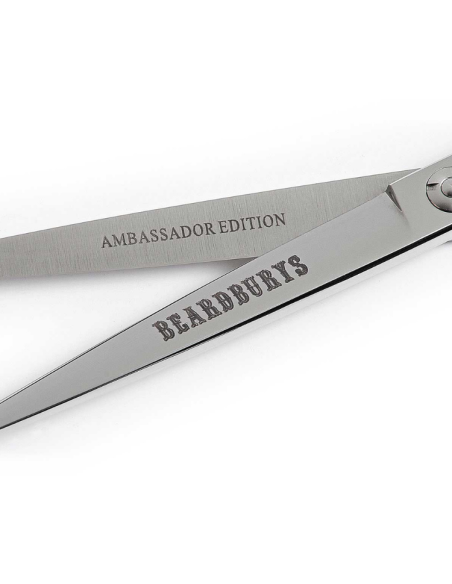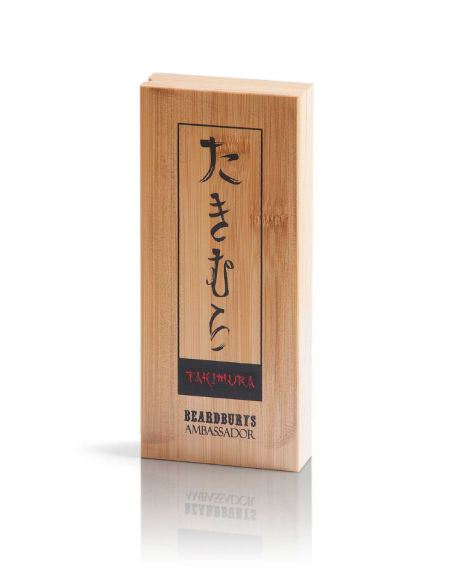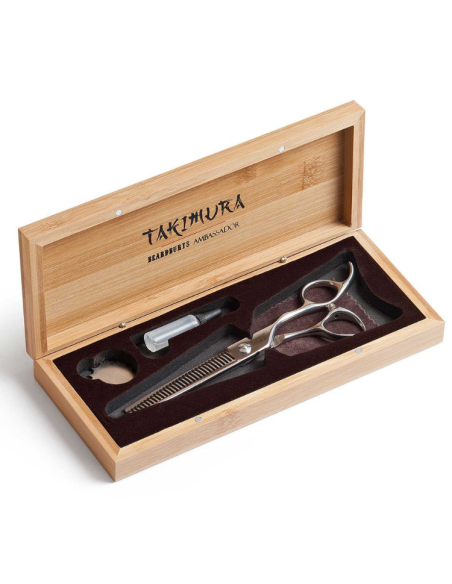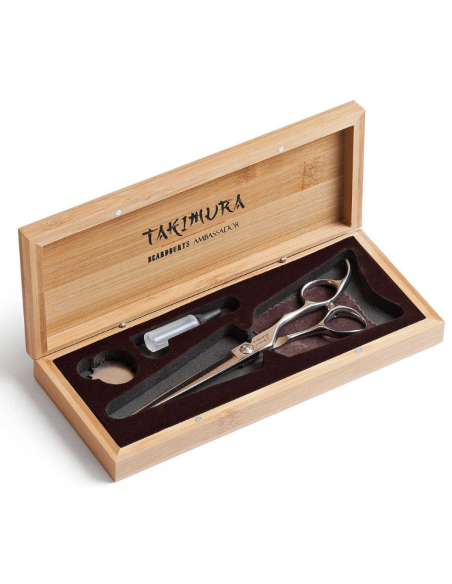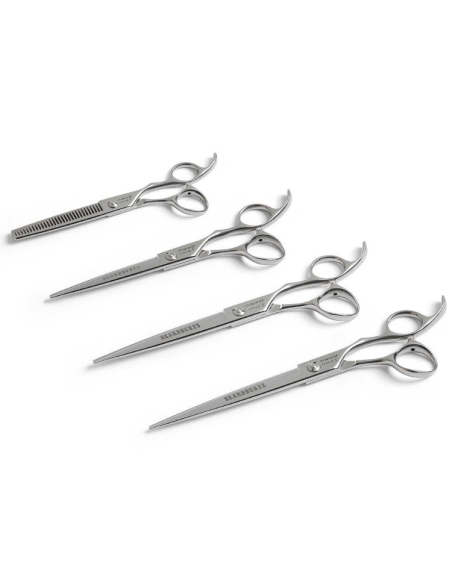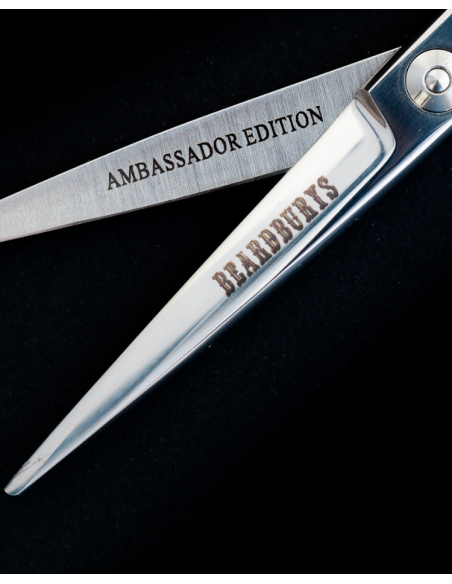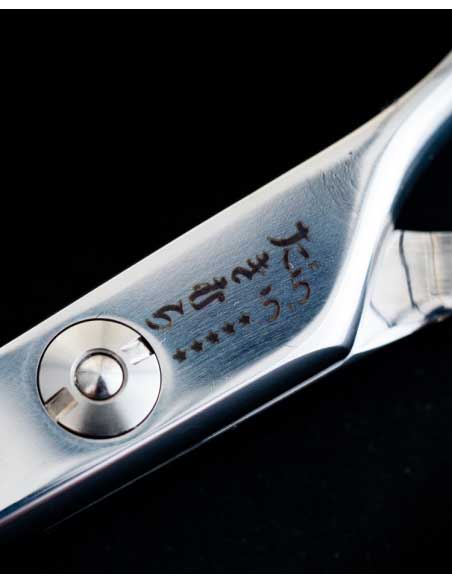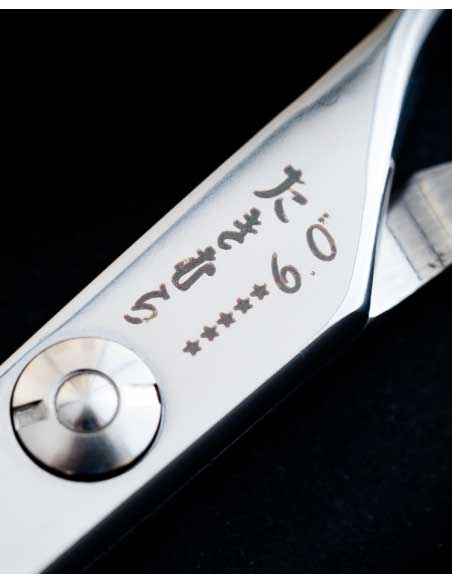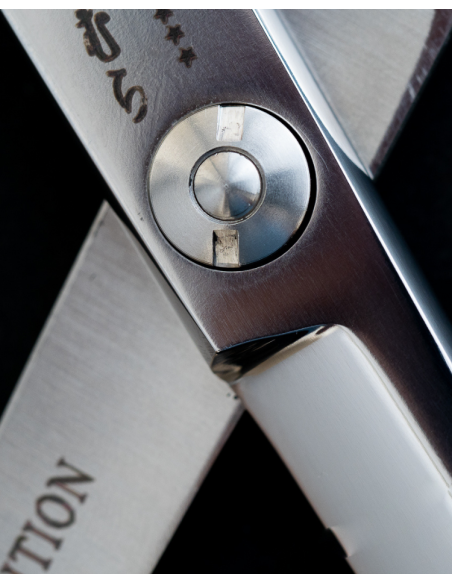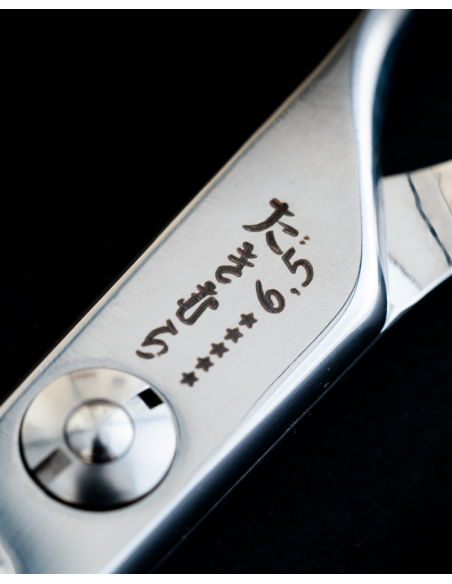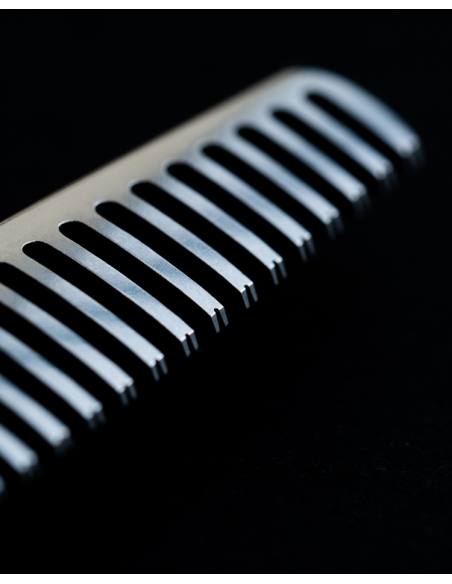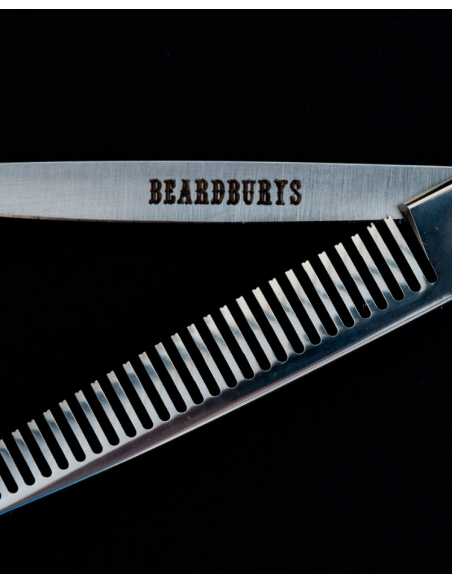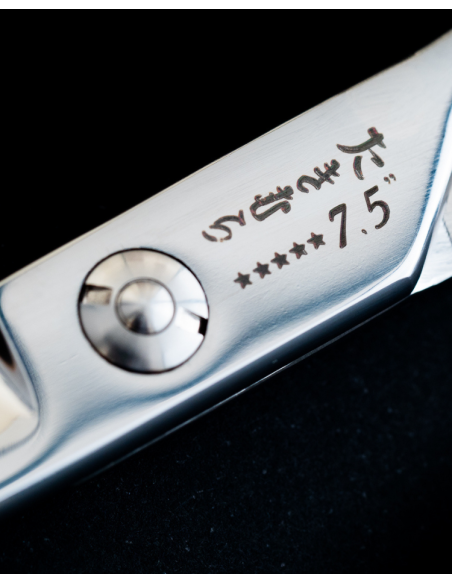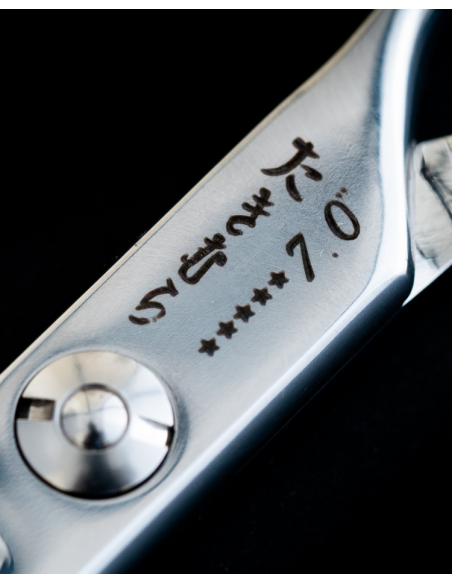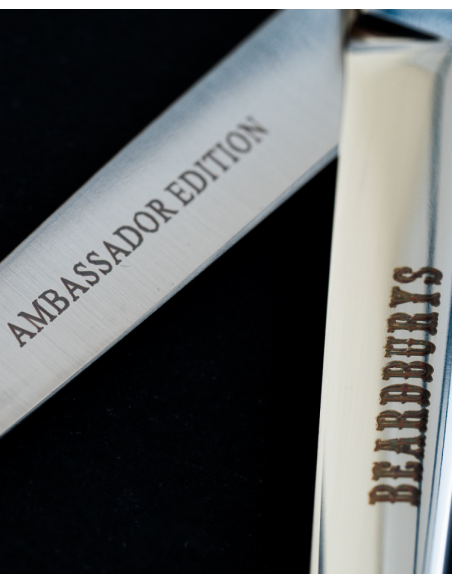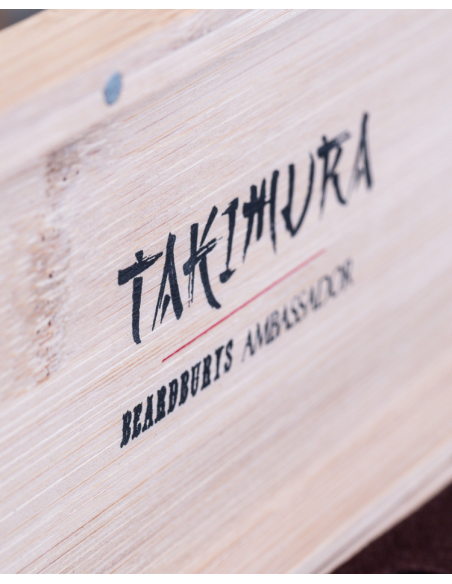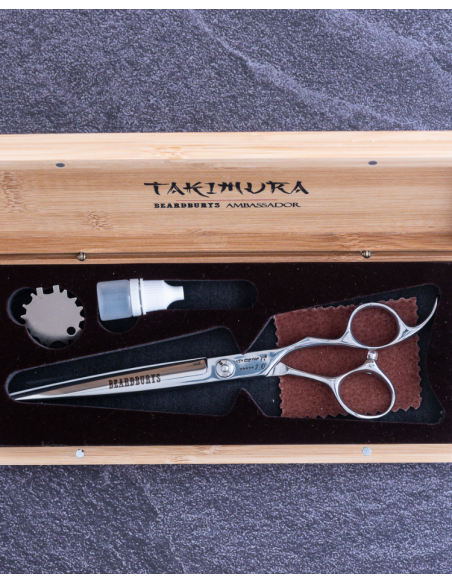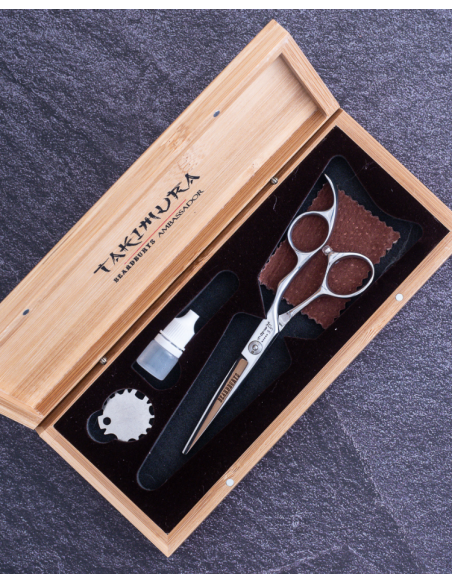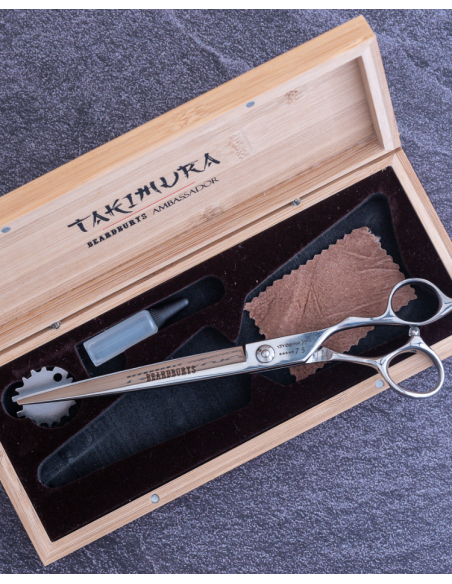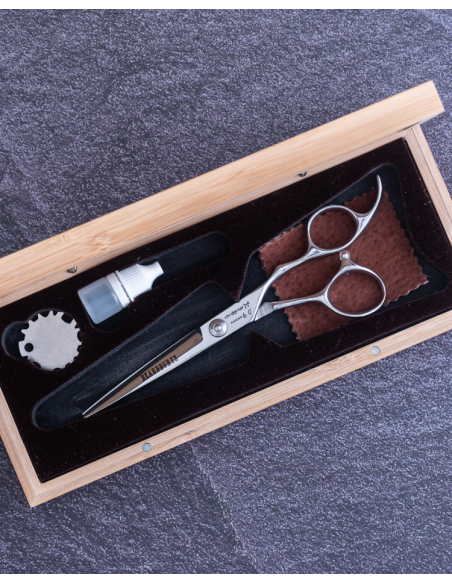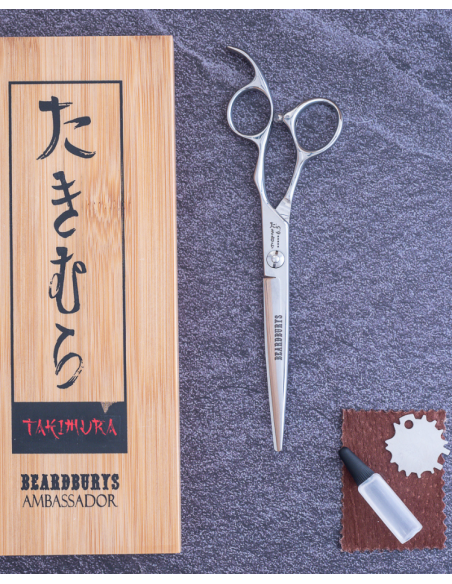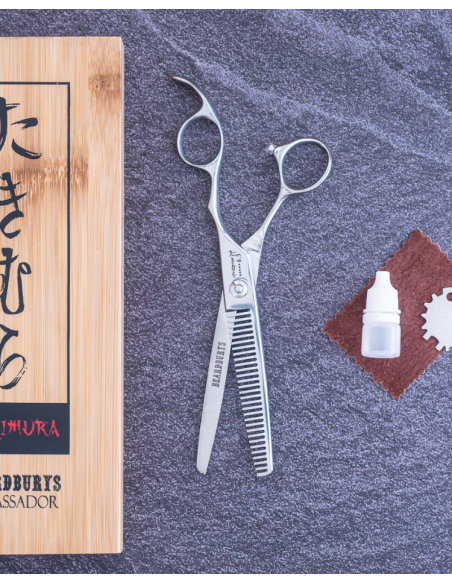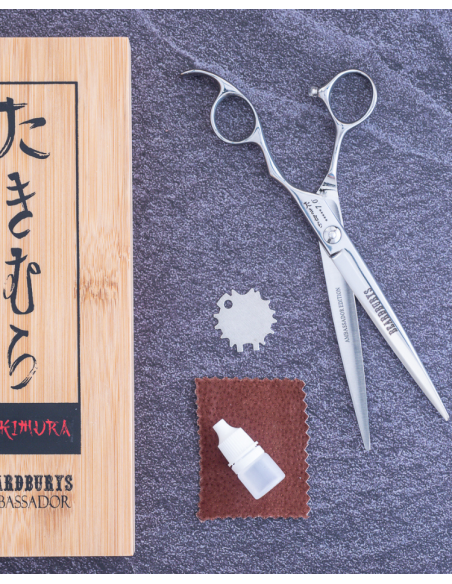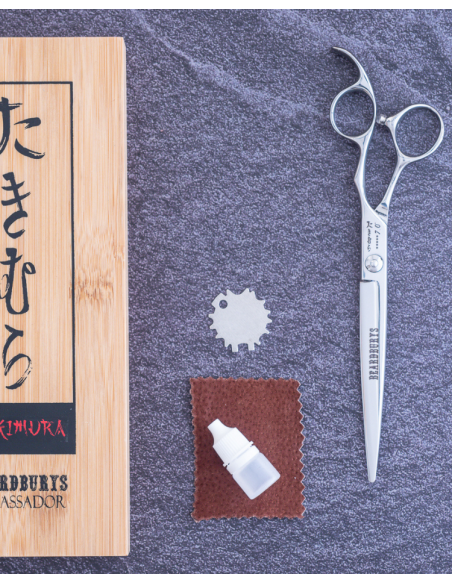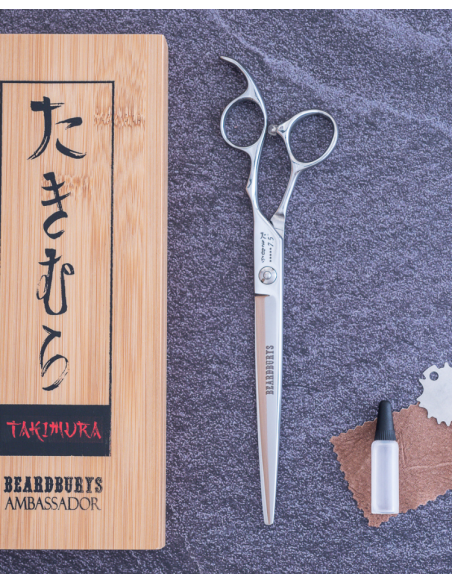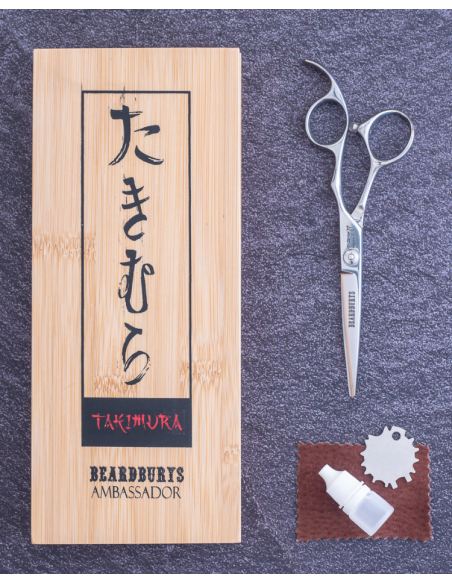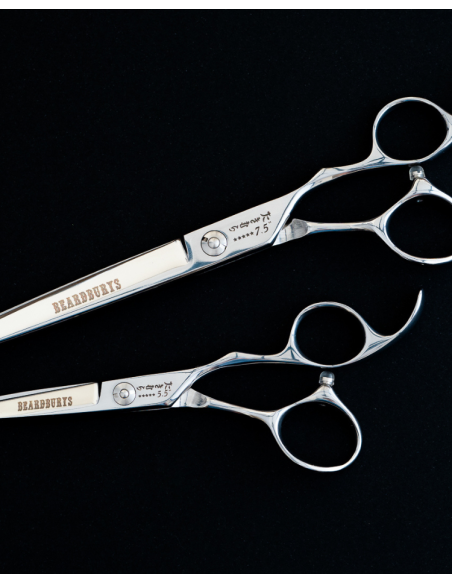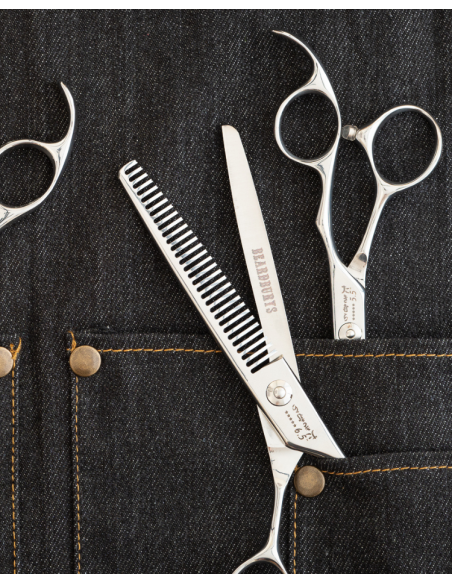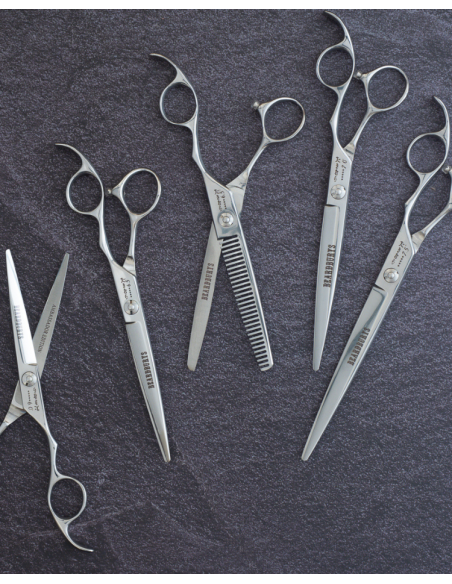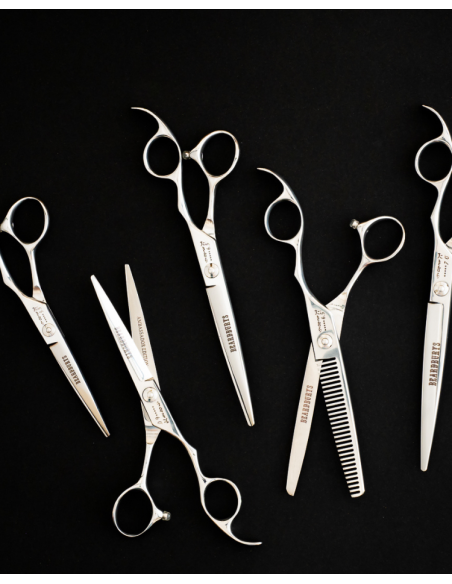 Takimura is the collection of high-end professional hairdressing scissors for cutting, parading or sculpting.
Handcrafted with premium materials, the result is a scissors with a high precision cut, a smooth glide and great lightness, ergonomics and balance. The ideal tool for expert hands that will open the doors to the most modern and advanced techniques.
The "Ambassador" edition of Takimura scissors incorporates convex profile blades in the purest Japanese sharpening style. This cutting edge shape provides a more precise quality razor-like cut. The glide of the scissors is smooth. Both features make them the right tool for working with modern cutting techniques such as slide.
The handle of Takimura barber scissors is Offset, allowing the ring finger to be placed in the eyelets, allowing a more relaxed and open hand position. Includes fixed footrest. This more ergonomic shape together with its lightness and its blades soft non-resistant sliding, helps to reduce fatigue during cutting work. They are perfectly balanced and their tension system provides greater comfort and manageability.
Takimura's professional scissors are made from a top quality Japanese SUS 440C stainless steel alloy. Corrosion resistance and durability are guaranteed, even for very intensive use. In addition, the blades have a hardness of 59-61 HRC.
The Takimura thinning scissors model has 30 teeth with a concave profile and a razor edge. Its thinning out capacity is 30-35%.
Takimura "Ambassador Edition" professional scissors are available in the following sizes:
Cutting scissors 5,5" - cm.
Cutting scissors 6" - cm.
Cutting scissors 6,5" - 16,51cm.
Cutting Scissors 7" - 17,78cm.
Cutting scissors 7,5" - 19,05.
Thinning scissors 6,5" - 16,51cm.