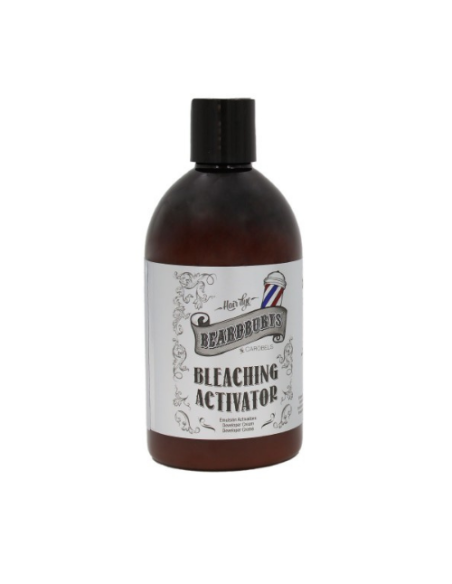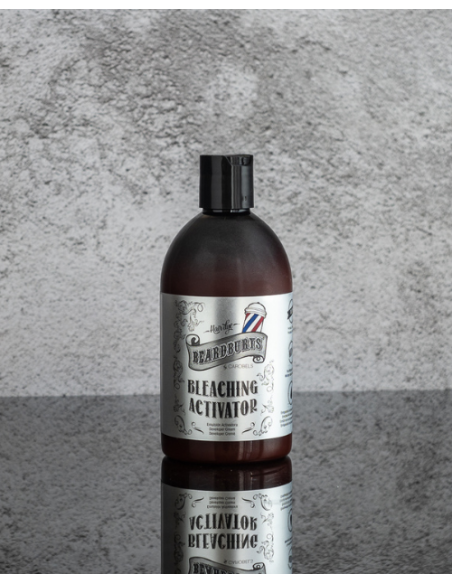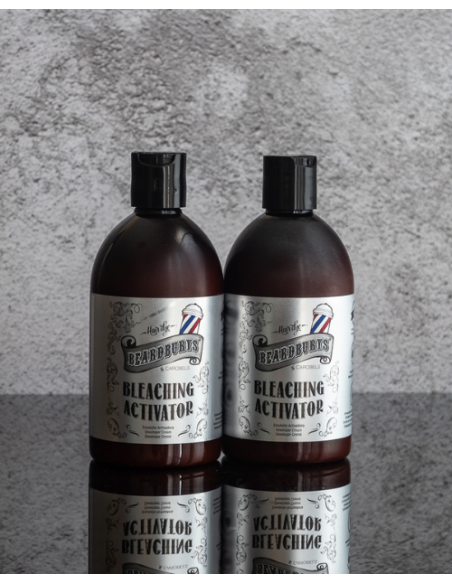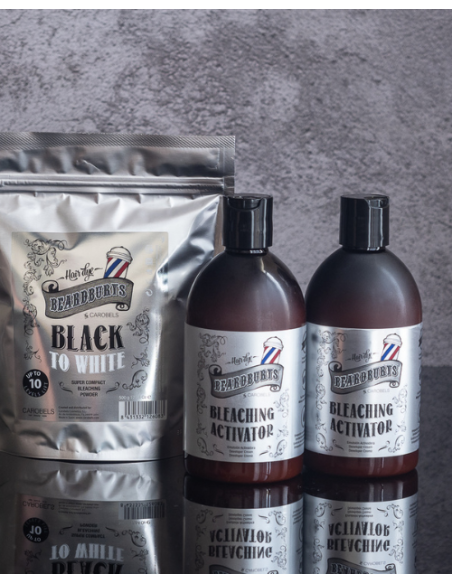 Beardburys Bleaching Activator
The Bleaching Activator by Beardburys is specially designed for Black to White bleaching, it is the essential complement. Its specific formulation is created to obtain the precise volumes to achieve the best results. As well as its composition and texture provides an easy and homogeneous mixing, easy handling.
PROFESSIONAL USE ONLY.
The Beardburys Bleaching Activator is the essential complement specifically designed for the Black to White bleaching process. This activating emulsion has been formulated with precision in mind, ensuring the exact volumes needed to achieve the best possible results. Its unique composition and texture allow for an easy and homogeneous mixture, making it incredibly manageable during the application process.
When it comes to bleaching, precision and consistency are key to achieving a professional and even result. The Beardburys Bleaching Activator has been carefully developed to meet these standards, ensuring each application is precise and uniform. Its specific formulation seamlessly aligns with the Black to White bleaching process, optimizing outcomes and delivering superior performance.
In addition to its easy mixability, the Beardburys Bleaching Activator provides a smooth and controlled application experience. Its homogeneous texture facilitates the even distribution of the product, which is crucial in avoiding blotches and achieving consistent lightening throughout the hair.
Professionals rely on the Beardburys Bleaching Activator to ensure precise and high-quality bleaching in every service. Whether you are working in a beauty salon or a barber shop, this bleaching activator becomes your indispensable ally in achieving exceptional results in the Black to White bleaching process. It brings precision, ease of use, and flawless outcomes to your work, allowing your clients to trust your ability to create stunning and modern hair looks.
Products

Activador de Color (Oxigenada)
It is enriched with coconut oil, which moisturizes and nourishes the hair.
It has wheat germ essence that fights dryness and controls frizz.
Mix in a non-metallic bowl with Black to White Bleaching Powder in a 1:2 ratio. 25 gr. of powder + 50 gr. of activator.
Customers who bought this product also bought: